The story of the American West is filled with many characters and large personalities. Many people's lives can tell you how the West won and lost depending on your side. Not all were cowboys, outlaws, gamblers, or lawmen like are often portrayed in the movies and novels; some were photographers. William Henry Jackson is one of those photographers whose stories are awe-inspiring.
Jackson was born April 4, 1843, in Keeseville, NY, just four years after the invention of photography. He picked up a camera when he was twelve years old and spent his life documenting the world around him, especially the American West.
Jackson also was a painter, and often combined both the two by hand-tinting photos for his own use and those of other photographers. As a teen, he did hand-tinting and retouching for photography studios around Vermont.
The Civil War
Jackson served in the Civil War as part of the 12th Vermont Infantry where he saw action at the Battle of Gettysburg. After the war, he moved to Omaha, Nebraska, which was on the edge of the frontier at the time. There he opened a portrait studio with his brother, but by his own admission, traveling and landscape photography were more appealing to him than the portrait business.
Omaha, the Union Pacific Railroad's headquarters, commissioned him with photographing scenic views of the railway route in order to promote the railroad. This began a long relationship with the railroads as a photographer and illustrator.
From Omaha, he made many "photographic campaigns" west to photograph and paint landscapes as well as the people of the region. In 1869, the publisher E & HT Anthony, which later became Ansco, commissioned him to provide 10,000 stereoviews of western landscapes. The U.S. Government also appointed him as its official photographer for Hayden United States Geological Survey.
He spent summers for eight years as part of the Hayden team, making thousands of large format images primarily with a 20×24 camera. He had to transport hundreds of glass plates on a horse-drawn wagon. The camera was large enough for him to set the plate up, cover it with a tent and then develop the images. He did this thousands of times in some of the most difficult conditions imaginable.
Jackson was the first to capture Yellowstone, Mesa Verde and Mammoth Hot Springs. Thomas Moran, a painter and friend of Jackson's, worked with him on his surveying projects. Jackson is also believed to have been the first to photograph Otoe, Pawnees, Omahas, Winnebagos, Poncas, Osage Indian Tribes, Ponca and Omaha.
Yellowstone
The Yellowstone Region of Wyoming had been a source of fantastic stories of boiling lakes, soaring waterfalls, and hot water shooting hundreds of feet in the air. Most were considered far-fetched or myths at best. When Jackson showed his beautiful photographs of Yellowstone to the US Congress, they were compelled to designate Yellowstone as the first National Park on March 1, 1872. Since there was no National Park Service, congress sent the Army to set up a post and patrol the area. Fort Yellowstone at Mammoth Hot Springs was active until 1917 when the National Park Service took over the care and management of the National Parks.
A Successful Businessman
In 1873 he sold 40,000 negatives to the Edison Institute in Detroit and the Denver Public Library bought 2,000 photographs of the Rocky Mountains for their permanent collection.
In 1879 Jackson moved to Denver where he started a large successful photography business called, "The Jackson Photographic Company." There he had a large staff including a printer, mounter, retoucher, and two receptionists. Over the next fifteen years, he made over 30,000 negatives for the railroads. Books, posters and other photography-related products such as stereoviews, postcards, and books were also published.
He traveled internationally as well. From 1894-to 1896 he was with the World's Transportation Commission where he became known as the "Great American Ambassador," making many photographs in the Near and Far East, Australia, China, and Siberia/Russia.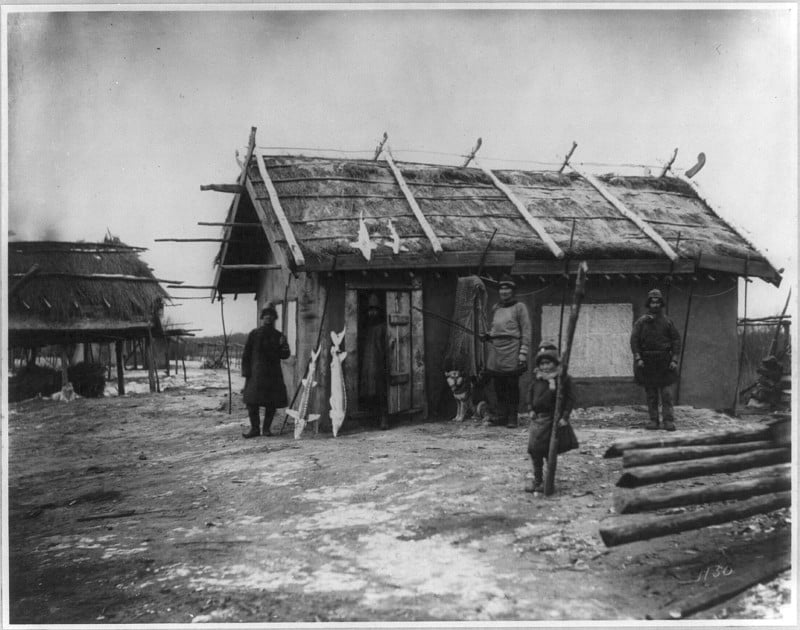 In 1897 Jackson accepted an offer from the Detroit Publishing Company, which was a major manufacturer of postcards and stereoviews, becoming a major shareholder and manager. The Detroit Publishing Company drew from its collection of 40,000 negatives to sell about 7 million images annually. Jackson served as the production manager for most of his career, which meant he had little free time to travel. He held that position until 1924 when he was 81 years old.
The Detroit photographs are now split between the Library of Congress and the Colorado Historical Society. These photographs can be accessed online at the Library of Congress.
The Department of the Interior hired him in 1935 to paint four large murals depicting scenes from the Hayden Surveys of the 1870s to 1880s for the new Department of Interior Building.
Later Life
Throughout his long career of almost 90 years, Jackson photographed and painted many subjects and scenes that are now embedded in our view and understanding of the American West.
His autobiography, Time Exposure, is still available.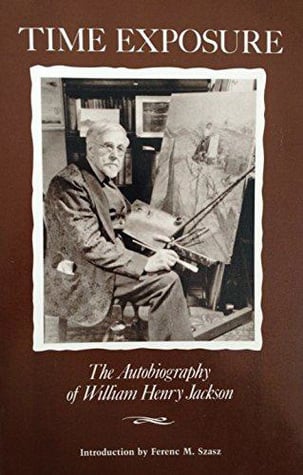 His last job was as technical consultant on the film "Gone with the Wind." His extensive experience dating back to the Civil War, along with his vast collection of photographs and images, made him a formidable candidate for the role.

He died in 1942 at the age of 99 and is buried in Arlington National Cemetery. The International Photography Hall of Fame now has some of his information. For those who are interested in an authentic story about the west and a significant businessman, photographer, and businessman, there is more information from many sources.
Those of us who have followed in William Henry Jackson's and the other pioneer photographers' paths continue to be amazed at the tenacity and pure effort that these early photographers exhibited to get these great photographs. Now we can travel to these same locations on paved roads in modern vehicles and use modern high-performance digital cameras that give better images than even the 20×24 glass plates that Jackson sometimes used.
We need not feel guilty at how easy we have it today, but rather be grateful and thankful for those pioneer photographers that went before us.
---
For more information and references, here are some of the resources used in this article:
There is also an extensive article about William Henry Jackson on Wikipedia.