V-Flat World has launched a new series of 360-degree diffusion Light Cones for product photography in partnership with Karl Taylor. Although they may seem like a dog cone, the demonstrations have shown that these lighting modifiers work well to reduce reflections.
According to V-Flat World, which is well-known for its multi-functional and portable lighting accessories and product photography, the Light Cone was designed to simplify the lives of catalog, product and catalog photographers. It leverages a simple and portable design to allow them to properly and evenly light items that would otherwise be a difficult task. With the new light cone, photographers can control those difficult-to-photograph subjects easily and quickly.
Along with the products, V-Flat World and Taylor (who has over 25 years of product and studio photography experience) have released a series of instructional videos on how to capture evenly lit "no cut out" white backgrounds with no shadows or unwanted reflections using the Light Cone.
Taylor claims that he created the Light Cone with the right optical density properties to achieve perfect gradations of light and control it in multiple sizes, to fit a wide range of products. This includes a "smartphone" size (1. 5 by 12 by 14 inches), medium size (5 by 12 by 13 inches), and large size (5 by 18 by 20 inches).
The cones are made of rigid polypropylene that is heat resistant (meaning lights can be placed exceptionally close to them) and they weigh a mere five ounces for the Phone and Medium and 10 ounces for the Large. Cones are easy to assemble, as they snap together in less than a minute. They can either be folded up for storage or transported flat once disassembled.
Taylor says the cones can be used with any form of lighting, from strobes to simple desktop lamps, to provide a highly effective and incredibly economical form of lighting control "that will make your life easier and those difficult to shoot subjects look better."
Below are some before and after examples provided by Taylor using the same lighting setups with and without the Light Cone.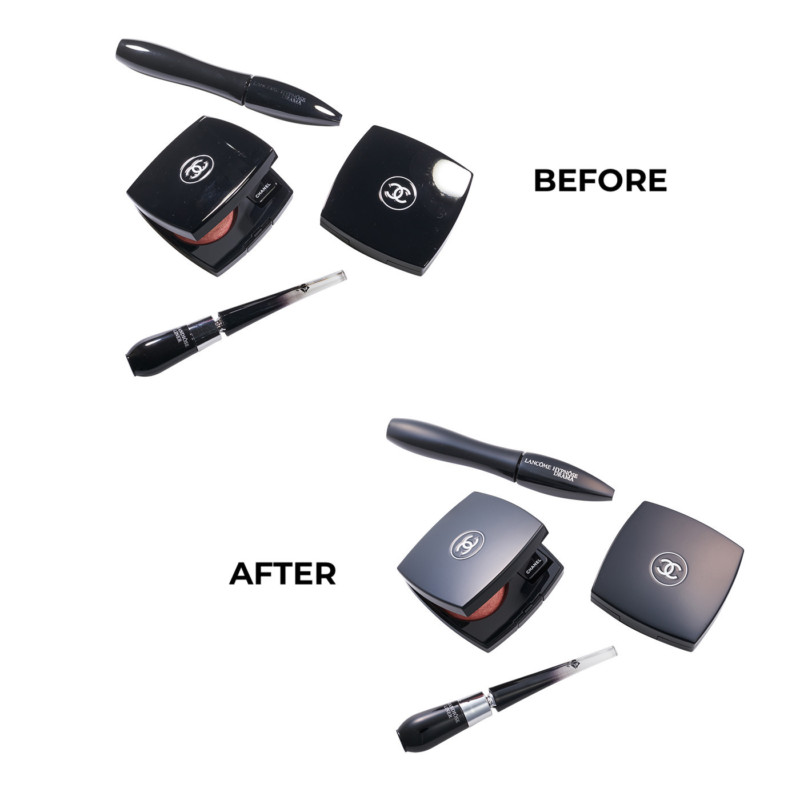 The Light Cone X Karl Taylor from V-Flat World are available for $34. 95 (Phone), $49. 95 (Medium), $69. 95 (Large), or as a bundle that includes all three for $139.95.