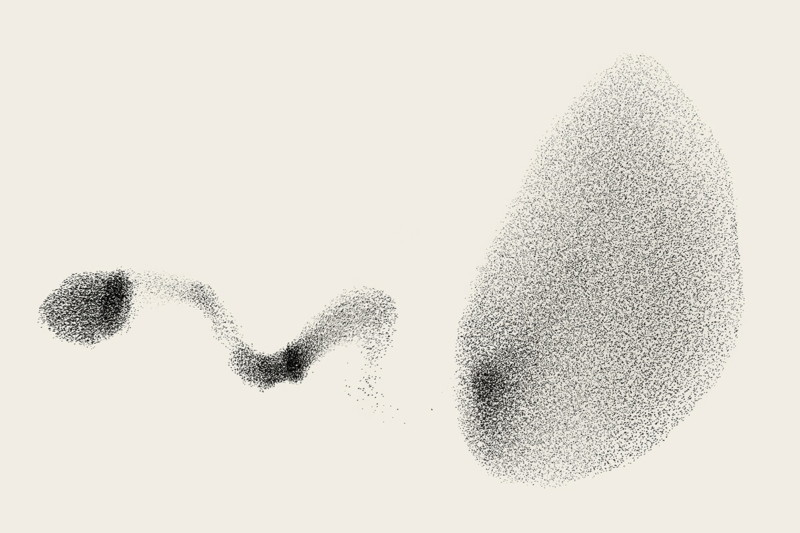 The winners of the fourth annual Minimalist Photography Awards have been announced, and continue to back up the idea that less can sometimes be more.
The fourth annual 99999 Minimalist Photography Awards
has grown with over 12 photographs submitted for consideration in the [******************************************************************************************************************************************************] categories from photographers located in different countries.
The 2022 edition of the minimalist photography awards has grown with over 3,400 photographs entered for consideration in 12 categories from photographers located in 43 different countries.
The overall winner this year was Daniel Dencescu from Germany with his series entered in the Abstract category. Along with the honor and recognition associated with the competition, Dencesecu will take home $2,000 in prize money and be able to sell the series as an NFT.
"I want to describe the murmurations of starlings as an elegant dance. There's certainly something mesmerizing in how these birds move – a vast, impromptu choreography, each bird part of something vastly bigger than themselves. These colossal, organic forms have an intrinsic beauty. But we also see unexpected coincidences. All my murmurations images were taken against a clear, flat sky. Sparse and beautiful, letting place for a lot of interpretations. He says that the dawn cream color scheme for my calligraphic photos is inspired by the work of Rene Magritte, a surrealist painter, and Irving Penn.
"I have spent more than 200 hours on the field chasing and photographing the starlings, all of the scenes are real. The term "murmuration" comes from the fact that thousands of wings flapping at once give a murmur-like sound. Safety in numbers is offered by grouping together – predators like peregrine falcons have difficulty targeting one bird among a flock of thousands. The starlings also gather to keep warm at night and to exchange information, such as good feeding areas. I always search where their roosting site could be, this is where they perform their wheeling stunts before they roost for the night. There is no leader in a murmuration, the flock behaves as one single entity. Each bird follows seven of its neighbors' behavior to stay together in the various escape routes. The group can adapt quickly by focusing on a fixed number of birds, becoming dense or sparse, splitting and changing shape. Most starling murmurations take place at night, when birds gather for the evening. With these series I want to reveal the hidden beauty of common things shown from an unusual perspective of an elegant dance."
Below are the winners of the remaining categories.
---
Street
Photographer: Tamas Wachsler
Title: After a long day
Description: "Visitors of the Hungarian Parliament, after a strenuous walk have some rest on the roof of the visitors' centre"
---
Aerial
Photographer: Daniel Franc
Title: A river in Southern Iceland
Description: "This very very long black sand beach (you need to walk a trail for a couple kilometers from the nearest road to get there) is especially fascinating on gloomy days like this. Add the river and cover it with a bit of grass and moss in the late Autumn colors (which is September, in Iceland) and you get a truly ethereal scenery like out of this world."
---
Architecture
Photographer: Daniel Fisher
Title: Cluster One
Description: "This is an underpass to a road bridge made from precast concrete sections. It is a bridge that crosses the River and Nature Reserve. I am always amazed by its size and brutality. It looks especially sc-fi in the fog (from various angles) as it disappears into the distance."
---
Conceptual
Photographer: Allen Koppe
Title: in Time
Description: "I have always been drawn to minimal uncomplicated imagery. I like the simplicity and balanced harmony of minimalist photography where elements are arranged in a manner that removes the noise and clutter of our everyday world and allows the unique subjects, shapes and forms to be revealed in quiet isolation.
With this series of works I have sought to create a pictorial fable, a myth where the imagery sits between reality and the imagined.
The use of collage and the re-assembling and layering of photographic elements helps to shape the narrative.
Fine-Art 618914 618930