Market data from The NPD Group has found that the Nikon Z9 was the top-selling professional flagship full-frame mirrorless camera in the first quarter of 2022.
The Z9 attained 57% unit share of all full-frame mirrorless cameras with an average selling price of $5000 and above in the first three months of the year. This is quite a niche, but it does demonstrate that Nikon's professional product is highly sought-after.
As is the norm for camera makers, Nikon didn't reveal how many units were sold or the value of sales.
This flagship category is crucial; it is where top-of the-line technology and performance matter most for the most demanding clients," Jay Vannatter (Executive Vice President) of Nikon Inc. says.
"We are constantly receiving shipments of the Z9 from the factory, which are immediately out the door to customers. We are working as hard as we can to fulfill the demand, and it's truly invigorating to hear the overwhelmingly enthusiastic and positive response from more and more customers everyday who are receiving their cameras."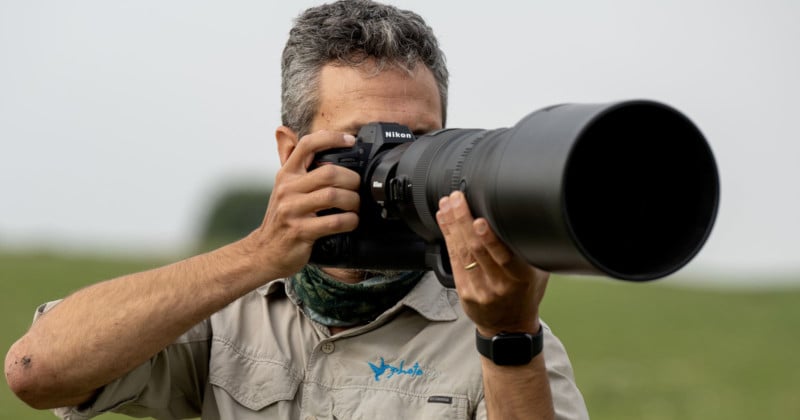 The Nikon Z9 represents one of the most prominent comeback stories of the decade for a camera company. In its review, PetaPixel found that the Z9 takes a massive leap forward in technology and levels the playing field between Canon and Sony both in its construction and capabilities.
The Nikon Z9 began shipping in December of 2021 and was immediately in high demand thanks to some rather impressive specifications and an unusually approachable price for a professional flagship camera. The demand for the camera has been so high that despite producing a large number of units monthly, it has been estimated that it could take up to a year for Nikon to fulfill all pre orders.
The camera is approaching only its first six months on the market but Nikon has already dramatically improved it since its launch. In April, Nikon released a firmware update that added in-camera 12-bit RAW video at up to 8K at 60 frames per second, oversampled 4K at 60 frames per second, a pre-release photo capture button, and a lot more. That update was so substantial that it could very well have constituted a new camera model, but Nikon released it to all users for free.