NYA-EVO has announced an upgraded version of its Fjord camera backpacks that are made from recycled nylon waste such as those from fishing nets and fabric scraps. The result is a heavy-duty bag that also reduces the environmental impact of nylon by 90%.
The backpack company was launched in 2017 and says its goal is to create gear that is responsive and intuitive to photographers' needs and develop the most trusted camera packs for adventurers, explorers, and creators.
"When Jensen designed his first NYA-EVO backpack, it was with a simple goal: to make the best adventure camera bag on the market. Something that lets you carry precious camera gear safely, no matter how unforgiving the conditions," NYA-EVO says. "And we succeeded! Our Fjord 36 and removable camera insert system have been a game-changer for adventure photographers the world over. But now we're taking things further."
Its latest push to that endeavor is the Fjord ECONYL line of backpacks. They feature a new color, new removable insert design, and a new fabric called ECONYl. NYA-EVO claims it is committed to the protection of the environment. But, NYA is not cheap. To put its efforts where its mouth is, the company adopted ECONYL, which is made from "regenerated nylon" and reduces the global warming impact of the use of the material by up to 90% compared to using new material which is made with the use of oil.
"Purchasing a NYA-EVO Fjord backpack will not only help you carry your precious gear safely and comfortably, but every purchase also looks after the planet we're on," the company says.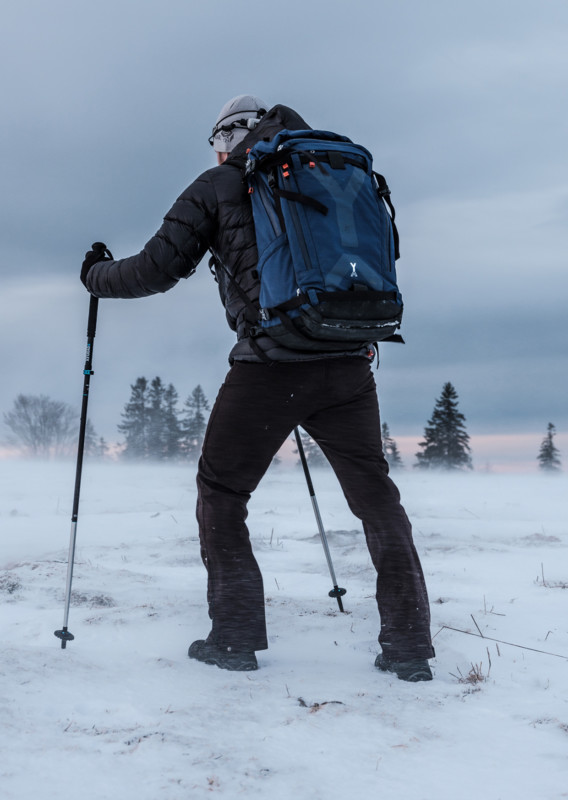 "Sometimes the best way to be a conscious consumer is to consume less. So we made our backpack even more hard-wearing, with regenerated nylon and a design that's engineered to last. We are ready for a new era in photography. It's time for a new brighter and more honest future in photography."
In addition to using the new ECONYL fabric, the new Fjord bags feature a removable waistbelt, a helmet attachment net with an extra quick-access slip-in pouch, a rain cover with a reflective logo, stronger interior fabric made of 100% recycled polyester, and a removable sternum strap with aluminum toggles.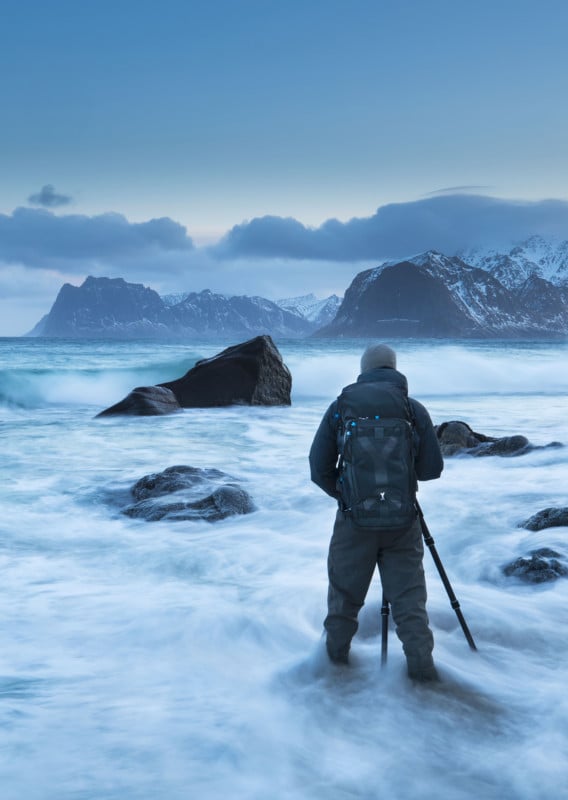 The bags also have full rear access that is compatible with all of the company's removable camera gear inserts. The company has updated three sizes of bags and can be set up however you like. According to the company, separators have been redesigned in order to offer more storage inside than ever before.
The Fjord 60-C is the largest at a 45 liter capacity followed by the mid-sized Fjord 36 which has a 36-liter capacity. The larger bag is available to back on Kickstarter for as little as about $300, while the Fjord 36 can be backed starting at about $210. NYA-EVO expects to deliver finished bags to backers by November.
---
Disclaimer: Make sure you do your own research into any crowdfunding project you're considering backing. While we aim to only share legitimate and trustworthy campaigns, there's always a real chance that you can lose your money when backing any crowdfunded project.