In this latest Film Science video, the team at Syrp Lab tests every kind of stabilizer — digital and physical — in order to determine which provides the smoothest footage.
In this six minute video, Syrp Lab covers every type of stabilizer — digital and physical. They also explain why perfect shaking footage is nearly impossible. The winner may be revealed in the first seconds of the video, which might surprise some viewers.
The first thing that needs to be understood is how stabilization actually works, and what methods are being used by the various devices. This setup includes the motion compensation and motion detection. Both of these will result in some rather large variations in the performance and outcome of the footage.
For motion detection, stabilizers will either use a motion-sensing chip called an IMU (a collection of sensors with an accelerometer and a gyroscope) or the motion of the camera is calculated using feature recognition from the footage itself. The system tracks objects within the frame and then extrapolates where they moved. Each method has its advantages and drawbacks.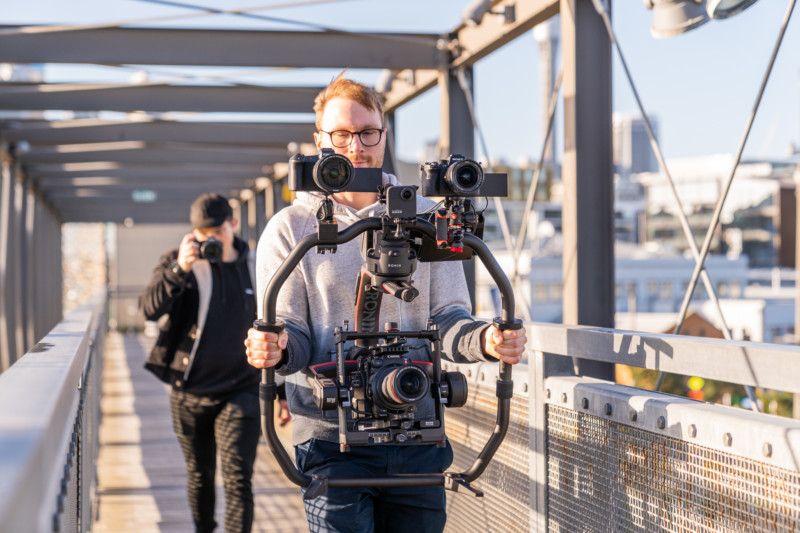 Once the motion has been identified, there are several ways to counter it, this includes using a gimbal to steady the shot (this becomes more difficult as the cameras become larger and heavier), using the in-body image stabilization (limited to the space inside of the camera and cannot accommodate large shakes like from a camera mounted on a mountain bike), digital stabilization using tools like Warp Stabilizer in Adobe Premiere Pro or what is found included in software like with a GoPro or iPhone (this method will end up cropping the footage, sometimes by up to 30%, to create incredibly smooth videos but can often leave behind odd motion blurs).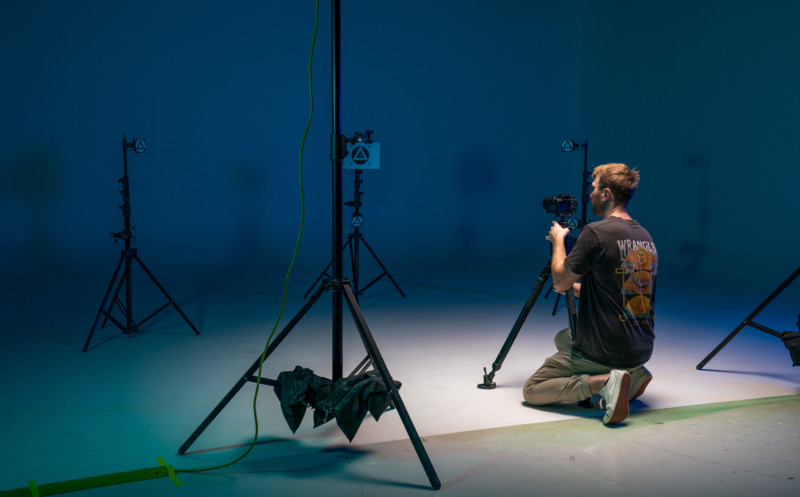 Since each of the cameras and stabilization systems leverage different combinations of tools, the team set up a rig consisting of an iPhone 13 Pro, a GoPro Max, a Sony Alpha 7S III using its in-body image stabilization, a Canon EOS R working in tandem with Warp Stabilizer, and a Canon C200 on a pro-level gimbal to be able to capture the same tests in a single take across every device and software combo.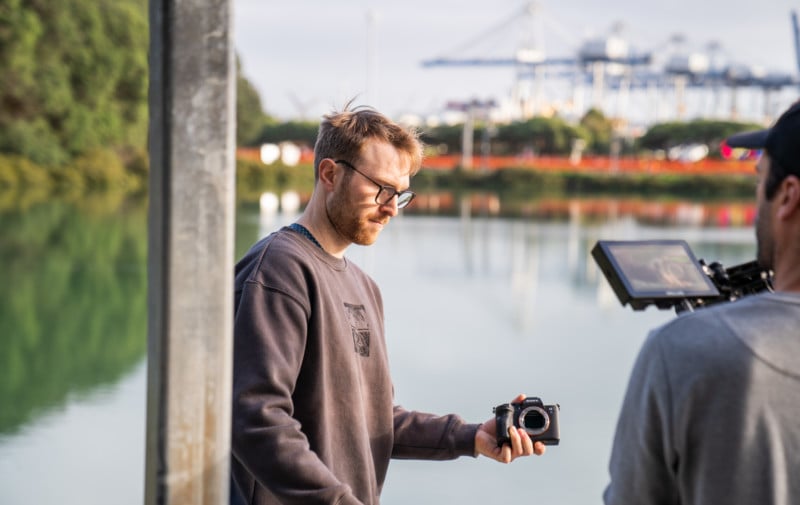 The resulting test footage in the video shows that while each system has its own pros and cons to how they "fix" shaky video footage, the winner for the smoothest and most natural-looking stabilized video is actually the GoPro Max.
"Action camera often eliminates weird footage by stabilizing with a fast shutter speed. This effectively eliminates motion blur.
Granted, the footage may be smooth, but it will lack the "cinematic" look and feel the other systems can provide. The SyrpLab team says that while GoPro's stabilization is the most effective, it should not be the only camera used. Creatives must still do their research to find the perfect camera.
"If you shoot action sports buy a GoPro instead of strapping a cinecam to your head, and if a cinematic masterpiece is your goal, then use a proper professional gimbal."
To see more tutorials from the Syrp Lab team be sure to visit their YouTube channel and official website.
---
Image credits: Syrp Lab