Skylum launched the Valid UA Foundation to aid millions of Ukrainians affected by the war. They provide medical equipment.
Skylum, which operates AI-driven photo editor Luminar Neo and the Luminar Share app, is a company founded and developed in the Ukrainian capital of Kyiv.
"The humanitarian foundation will help Ukrainians who have suffered from the war by providing them with medical equipment," a Skylum spokesperson tells PetaPixel.
"As the war in Ukraine is ongoing and looking back at events that just happened during this weekend in Ukraine, we believe it's extremely valuable to help the victims of these strikes and actions that can't be forgotten or forgiven."
"We can't stay indifferent, and we feel responsible for peace in Ukraine. The support from Luminar creatives and Skylum partners during the first days of full-scale war inspired us to create this charitable foundation," says Ivan Kutanin, CEO of Skylum.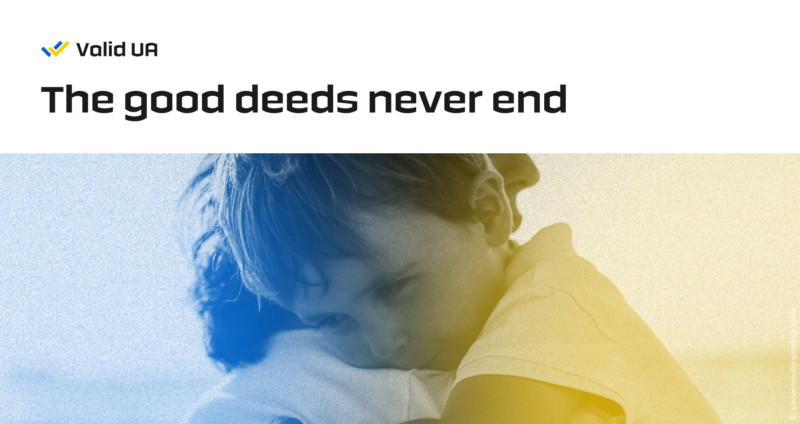 What Does Valid UA Do
Since the Russian invasion on February 24, 2022, the life of every Ukrainian has changed dramatically. The war remains ongoing, and more and more people need help daily.
"ValidUA was founded on the belief that everyone is worthy and can live their lives in dignity," a press release stated.
The Valid UA Foundation will help people who were injured during wartime. It will also purchase wheelchairs and medical equipment for those with limited mobility.
The aim is to cover more equipment such as prosthetics and to provide the necessary equipment for people with disabilities, spinal injuries, amputated limbs, and other serious ailments.
These needs can be met by donations from Skylum partners and creatives as well as other organizations. The foundation also collaborates with local foundations, such as City Swell, a team from Kyiv. Joining forces with partner foundations will facilitate and speed up the purchase and transportation of equipment."
Valid UA says that the foundation will operate outside of Skylum and a team of young creatives will operate the charity, who may guide it to serve the needs of Ukrainians by teaming up with non-governmental, humanitarian, and voluntary organizations.
At the start of war, Skylum had announced their drone project in order to assist the Ukrainian Army with monitoring the situation on ground.
"We saw an overwhelming response from our community, and 112 drones gathered and shipped grew into an inevitable desire to help more," says Skylum.
The company has so far donated $197,624 to support Ukrainian organizations, by selling special LUTs, bundles, templates, and other creative assets.
$50,000 was donated directly to the National Bank of Ukraine's special account for defense. $63,816 was donated to Med Exim LLC, a supplier of expert medical equipment, and spent on equipment to provide support for injured people.
$22,339 was used for strengthening Ukraine's defense, including by supporting demining campaigns. It was also used to purchase connectivity devices and tablets as well as computers for defense forces.
"While the Armed Forces of Ukraine defend our homes every day from Russian airstrikes and shelling, more and more people from occupied areas require help. Ukrainians have a great talent for organizing beyond official institutions, just by themselves. A representative believes that Valid UA can provide quick assistance for Ukrainians who have been affected by the war."
For more follow Valid UA on Instagram.