Jason Kane is a Vietnamese photographer who has lived in Vietnam six years. He captures beautiful portraits of local people.
Kane is originally from Ireland and says that Vietnam offers many photographic opportunities.
He tells PetaPixel that Vietnam is "a very special place for any photographer."
"The diversity throughout the country allows for a wealth of opportunity for striking visuals," he says.
" "It is very easy to meet friendly people in busy areas and rural areas, which makes it easier to capture striking visuals. I prefer to travel by motorcycle to explore the countryside.
The intrepid photographer says it is best to make an effort to connect with a subject before taking their picture.
" Reactions are mixed, but everyone feels differently when a camera is pointed at them," he says.
"For me, I make sure, or at least try to, interact with my subjects, to bring down that barrier and to have people and their environment welcome you into it, if I feel that's not possible then I'd prefer to not be intrusive in any way."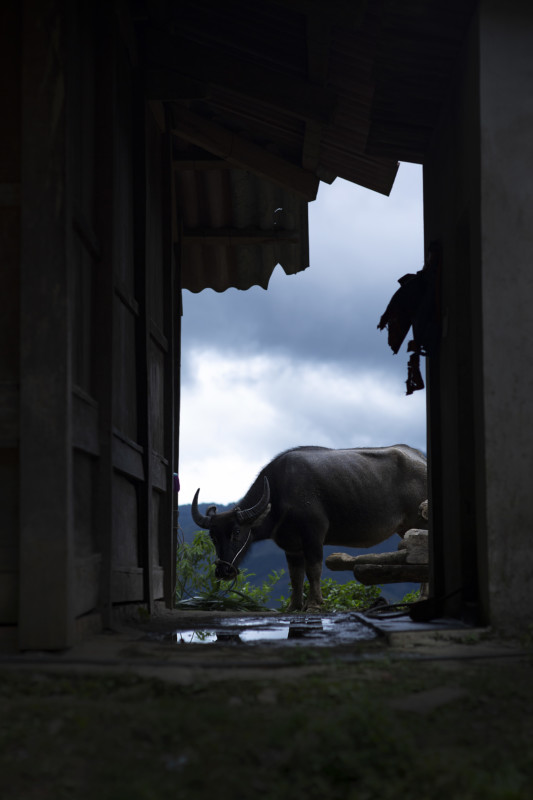 Kane says that he went so far as to learn the Vietnamese language to "get past those barriers."
"The reaction to a westerner speaking the local language is almost always positive," he adds.
Camera Gear
Kane moved on to the Canon R after using a Canon 5D mark III.
"I love to shoot on old manual prime lenses, predominantly an 85mm or 50mm for street photography and portraits, and a trusty 24-105 EOS lens for landscapes," he says.
"The prime manual lenses make me think a lot more about the light I shoot in, and there's something almost romantic in it for me, holding onto that analog aspect of photography."
Advice to Visting Photographers
Kane says it is best for any visiting camera enthusiast to have their instrument in hand at all times.
"The opportunities are endless and patience is key," he explains.
"You may feel like you want to shoot everything at once, your senses can get overwhelmed here, so slow down, step back and see what lies behind the surface of what can often be chaotic."
More of Kane's work can be found on his Instagram and Facebook.
---
Image credits: All photos by Jason Kane.