A photographer has used his 3D printer to create an impressive 900mm reflector telescope that is so simple to put together that "it's like assembling furniture from IKEA."
The design, which Jonathan Kissner refers to as "Hadley," has a 114/900mm reflector with a spherical primary mirror housed in mostly 3D-printed parts.
Kissner also says that his Hadley telescope can do double duty as a terrestrial scope for watching wildlife and even as a slow f/8 zoom lens for photography.
Shooting Photos Through the DIY Telescope
Kissner takes images through the telescope with a Google Pixel 4a mobile phone. To combat the atmospheric turbulence that wreaks havoc on long-exposure images, he opted to shoot a video at 60 frames per second.
"Any frame that was not better than the one we see through our eyepiece," Kissner told PetaPixel. "Our brain does a lot of work making sense from a noisy image, and compositing on the fly. This process, called 'lucky imaging,' can produce results far beyond what the eye sees, but this needs better data.
"Eventually, I'll be using an astrocam with the 3D-printed telescopes, but one step at a time."
Once saved, Kissner imports the videos he captures into an app called the Planetary Imaging PreProcessor (PPIP) and then aligns them with another called Registax. Both programs are available for free online. After some image processing with GIMP, he has a final image worthy of sharing online.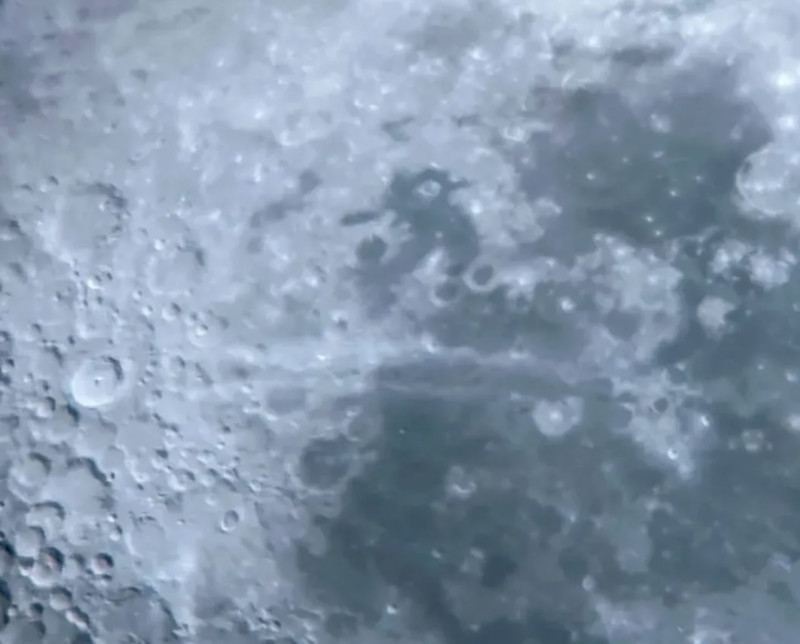 Kissner hopes to have a camera attachment designed for future use. There is also a second telescope design and a Newtonian reflector cell on the site.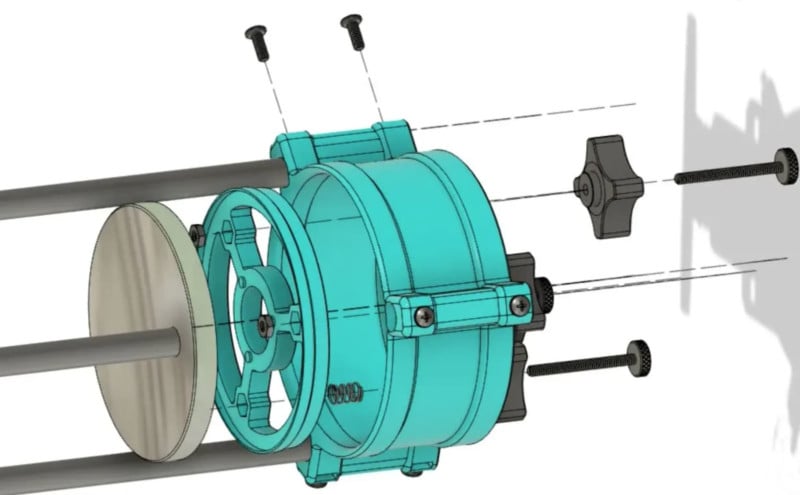 Creating the DIY Telescope
Kissner decided to create his DIY telescope due to the plethora of what he calls "hobby killer" scopes in the $100 to $200 range, that are difficult to use with shoddy parts.
" "It's my hope that through releasing this, more folks will find an open path to planetary observation as well as entry-level Astrophtography," stated Kissner in his Printables log.
Hadley is actually his second attempt at 3D printing a workable telescope. His first one was more of a pathfinder to refine his design. That scope was much larger, being a 152/1300mm large red reflector telescope that Kissner admits was very hard to build. He was able, however, to use the knowledge gained from that design to design a universal design that is both practical and accessible. It was also easy to reproduce.
The basic design is centered around parts that are printed on a standard FDM 3D printer. Every model is placed in the strongest possible orientation without any support, which could increase time and add cost. There are a total of 27 different parts to 3D print. The design also uses one kind of screw (in varying lengths) and nuts to keep things simple, and according to Kissner, either metric or imperial works.
The biggest challenge for Kissner was the mirror itself. For a telescope of this size, a traditional parabolic mirror would have been too expensive. Kissner discovered that a spherical spherical lens was more economical than a traditional parabolic mirror. This was due to the length of his telescope and the ratios. Kissner discovered that commercially-made scopes can make similar compromises.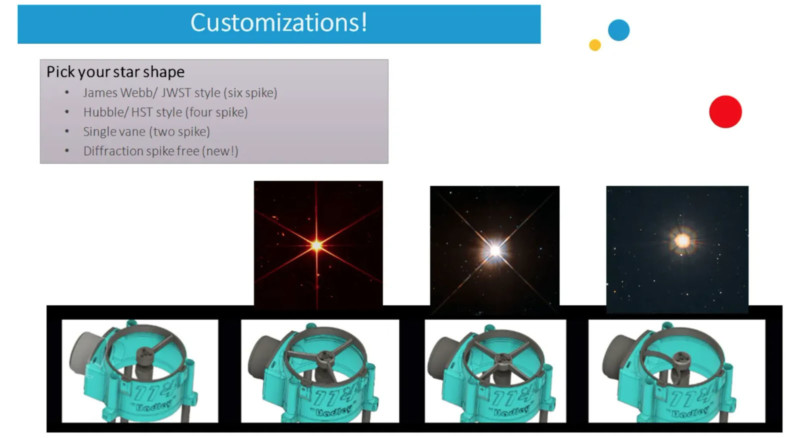 Kissner was able to find mirror sets for a 114/900mm spherical primary and elliptical secondary pair on eBay or AliExpress for about $20, although he said that this is prone to fluctuation. There is also a listing for a similar mirror set on Amazon. Add to that the $100 in printing materials and other parts, plus a good set of eyepieces for $50, and you have a pretty effective telescope for under $200.
A complete list of parts and plans for building the telescope are available on Printables.
The design also lends itself to customizations, with add-on starburst effects including the six spike style of the new James Webb telescope, the four spike style of the Hubble Space Telescope, or even a diffraction spike free look.
---
Image credits: All photos by Jonathan Kissner.