Photographer Christian Spencer has spent the last eight years documenting exquisite birds and is famous for his hummingbird prism photos.
Now the Australian photographer has released a book entitled Birds Poetry in the Sky which showcases the talented photographer's work.
Spencer, who has been living in the Brazilian rainforest for the majority of the last decade, has captured macaws, emus, and green-headed tanagers.
He tells PetaPixel that he has been a professional painter for the last 25 years, but only bought his first camera at age 37, eight years ago.
"A large proportion of the photos have been taken in Brazil and the rest in my home country, Australia," he says.
"[There are] many challenges in all types of photography, including in the rainforest, but your best tool is observation. It's only with years and years of observation that you can capture secret moments and rhythms of the rainforest."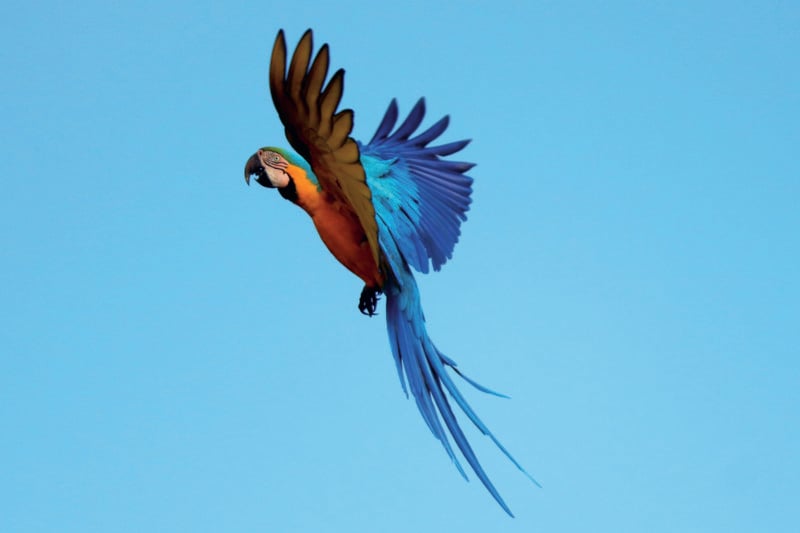 Spencer says that the more "understanding you have" of the natural history of each bird species, the deeper the fascination.
"It's amazing how such little things such as birds can enchant us so much," he explains.
"Whether it's their unique song, migration patterns, plumage, or nest building. There are still many things that remain unknown even in the most common of species including how they perceive the world," he says.
"The photos in the book are a small glimpse into the mysterious behavior and secretive moments of some truly rare species."
Capturing the Shot
Among some of the standout shots in the book, is a flock of cockatoos just as they take flight from a tree and a group of emus reflected on a watery plane.
"All photos are challenging and in extreme moments where you are witnessing something truly extraordinary you definitely need a lot of luck to capture THE SHOT," Spencer says.
"There has been so many almost photos that unfortunately you cant capture but you have a good time trying. Whether it's too far away, too dark, too fast, wing in wrong position, it makes you really appreciate even more a good photo. I always try and take a photo that resembles a harmonic painting."
Birds Poetry in the Sky is available now. More of Spencer's work can be found on his website and Instagram.
---
Image credits: All photos by Christian Spencer.