First photographers on TikTok were scratching their lenses, now the ante has been upped significantly with a video showing a camera sensor destroyed by a drill.
Photographer Andres Davila posted horrifying videos to his TikTok page of him first taking a hard brush to his sensor and lens, then using a drill on the inside of the camera and the sensor itself.
The cringe-inducing video has racked up an incredible seven million views and Davila tells PetaPixel how his "triggering" videos started off.
It all started with a coffee cup. If you type in 'photographer gifts' on Amazon, those realistic-looking lens coffee mugs come up…so I have received a collection of them from over the years. I made a couple of 'cleaning hack' TikToks that consisted of using honey and gravel on the 'lens,'" he explains.
This really triggered people. Eventually, I made my way to scratching an old lens filter on my main shooter (Sony a7 iii). Some of the top comments were telling me to 'take a photo with it. '"
I would use a large aperture to eliminate scratches. As if they weren't there and that also got a lot of attention."
Davila says that he hasn't actually destroyed anything "really expensive." He recently bought a Canon Rebel that his son smashed into the ground.
"It was only valued at around $100. That's probably been the most expensive thing other than the screen protectors and UV filter," he says.
A Strange TikTok Trend
Davila is not the only person to destroy his camera gear on TikTok. In June, PetaPixel reported on photographer Illumitati mortally wounding her Canon 50mm f/1. 8 by taking a rock to the glass, but then using it to create "kind of cool" results.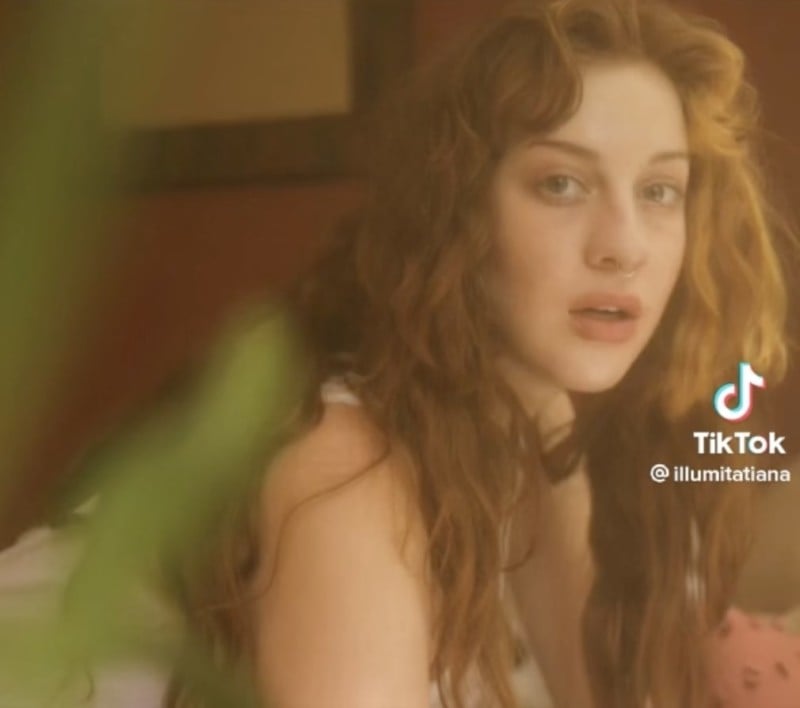 "I really did scratch it, and the photos were actually not bad at all. The lens is really not great in the first place so I don't think I'd use it," she told PetaPixel.
---
Image credits: Header photo by Andres Davila.