Photographer to the stars Douglas Kirkland has died aged 88 at his home in California.
Known as "Hollywood's favorite photographer," a who's who posed for the Candian-born photographer's lens including Judy Garland, Audrey Hepburn, Brigitte Bardot, Peter Sellers, Coco Chanel, Jack Nicholson, Leonardo DiCaprio, and Andy Warhol.
His career spanned more than six decades and it really kicked off when at age 24 he took photos of Marilyn Monroe for Look magazine's 25th anniversary. Later, he joined Life magazine's staff.
Kirkland wasn't content to shoot famous people. He was also assigned to photograph the Trans Siberian Railway from Japan.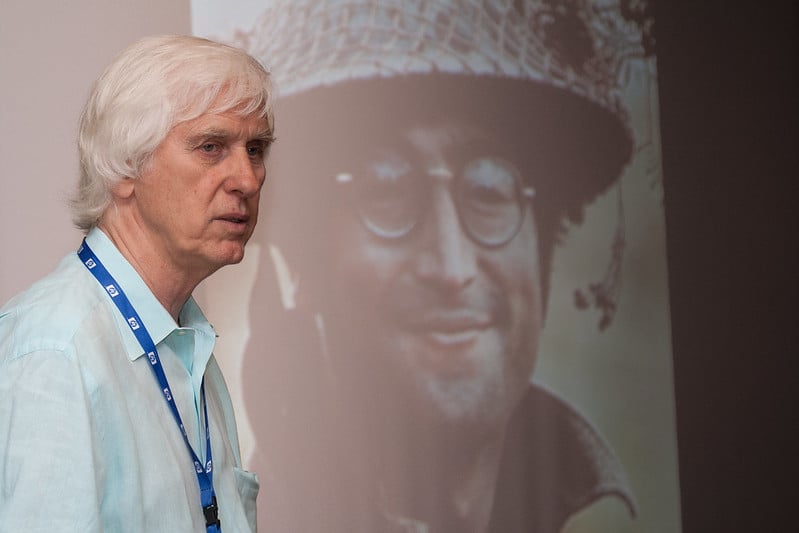 His closeness to the stars led him to work in the motion-picture industry. He was the film photographer for many iconic movies, including The Sound of Music and Out of Africa.
His book Titanic from 1998 became the first ever photography book to reach number one on the New York Times Best Seller list.
A film about his life was made in 2020. That Click was a documentary about "a man at the cutting edge of fashion, photojournalism and portraiture."
Kirkland won numerous awards, including the Lifetime Achievement Award from the American motion pictures Society of Operating Cameramen in 1995.
Tributes
Writing on Facebook, Washington D.C.-based photojournalist Dave Burnett paid tribute to his lifelong friend who he described as extremely likable.
"Though I had known him and his work by reputation, it was only when I spent time with him that I realized how special he was, and why he was a kind of an eternal essence of light — in Hollywood and elsewhere — for both the famous and not-yet-famous, always bringing his youthful energy to seeing something wonderful through his lens," Burnett writes.
Meanwhile, Iconic Images says it is "heartbroken" about the news and said his images of Monroe were some of the most poignant and intimate photos ever taken of the star.
"Charming, always with a quick smile and infectious laugh, we will miss Douglas a great deal. We have been honored to work with him for many years and we will continue to be a champion of his work and legacy."