Supermoons have been plentiful recently, but this month's Sturgeon Moon is the final one of the year and photographers will have to wait 12 months for the next one.
PetaPixel rounds up some of the best photos taken of August's supermoon, which derives its name from a giant fish found in the Great Lakes that was most readily caught this time of year.
The supermoon's latest appearance looked best after it rose on the eastern horizon. It had an orange glow and was looking its most beautiful.
When the moon rises close to the eastern horizon, the illusion is created. Our brains are tricked into thinking that the satellite looks larger than it actually is.
Dan Martland was out shooting pictures in New York City where he was slightly hampered by cloud cover.
"Took quite a bit of persuading, but the super moon finally popped out through the clouds this evening over," the director of photography wrote on Twitter.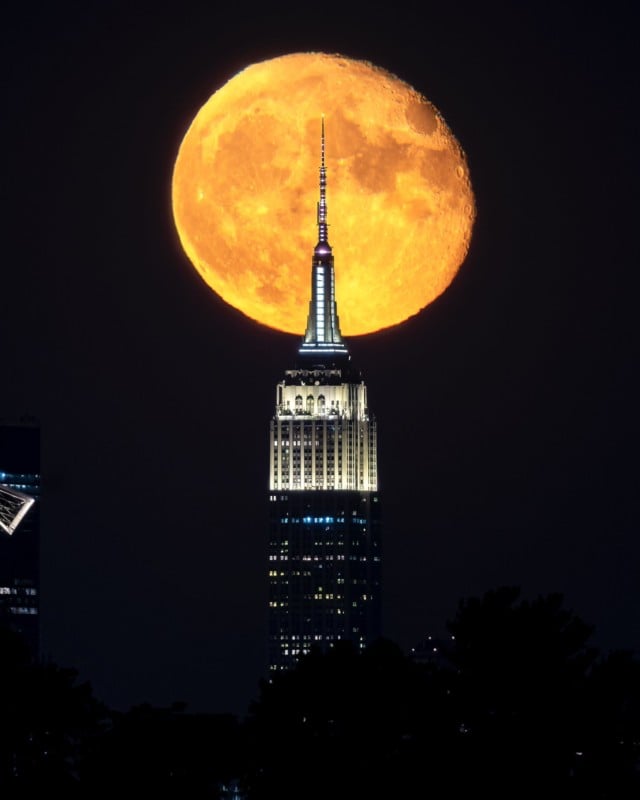 Photographer Lee Mansfield set out with a Nikon D850 and a Sigma 600mm lens to stalk the moon in Lancashire, U.K.
BBC News stills photographer Jeff Overs captured an incredible photo of the Sturgeon Moon rising over London's financial district.
He also visited Stonehenge in order to take a photo of the Sturgeon Moon rising over London's financial district.
The #supermoon setting behind @EH_Stonehenge at dawn today pic.twitter.com/Jxbg6AdH6U

— Jeff Overs (@JeffOvers) August 12, 2022
While D.C. photographer Dave Lyons managed a geometrical shot of the supermoon rising behind the Washington Monument.
And over in County Down, Northern Ireland, Chris McKay put together an amazing photo of the moon rising with a lighthouse in situ.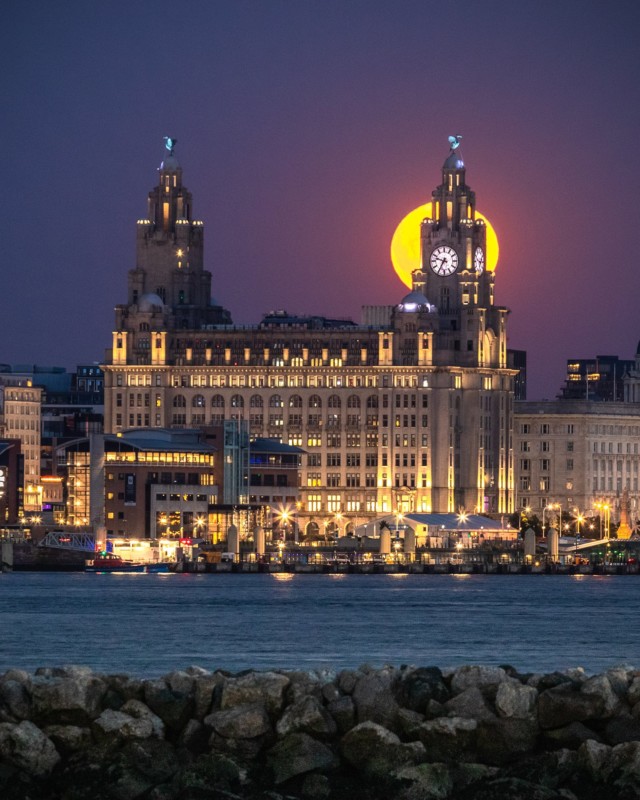 Meanwhile, in the home city of the Beatles, Kevin Elias shot the massive moon rising behind Liverpool's liver birds.
Craig Shimala posted a timelapse of the full moon rising behind skyscrapers in Chicago, which he captured 13 miles from the Windy City with a 600mm zoom lens.
Last night's full moon rising up from behind the Chicago skyline. Captured from 13 miles outside the city with a 600mm zoom. #FullMoon #SturgeonMoon #SturgeonSupermoon pic.twitter.com/hmpWCEnffX

— Craig Shimala (@cshimala) August 12, 2022