Photographer Cody Cobb is a master at changing the way you see a landscape photo. His ongoing photo series Spectral takes viewers through environments that feel like something out of science fiction.
In Spectral, Cobb morphs the American West into a sci-fi dreamscape, by using a trick of the light –UV light to be exact–to create alien-like terrains and micro lifeforms. Cobb uses UV light to create an invisible spectrum that glows with bacteria and colors, focusing his attention on the desert vegetation, ravines and jagged peaks. The effect is striking and pays a brilliant homage to Sci-Fi culture.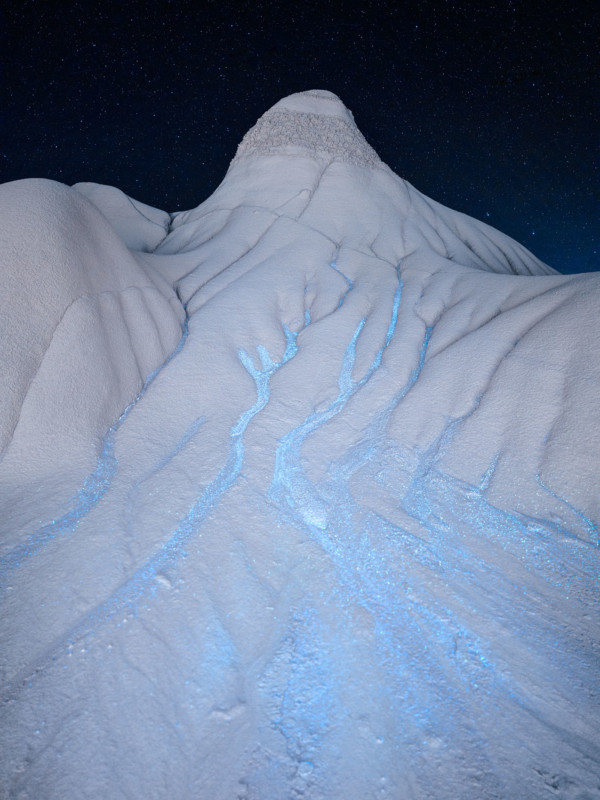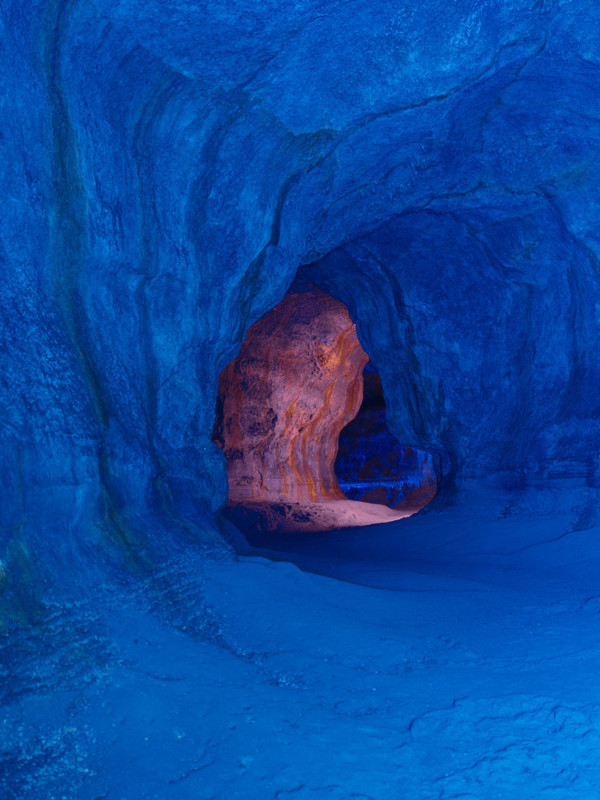 "I have an entire lifetime of sci-fi obsessions that I draw from, I can't seem to escape it! Fantastic Planet and Liquid Sky are two strange films that immediately come to mind with this work," Cobb says, speaking to PetaPixel.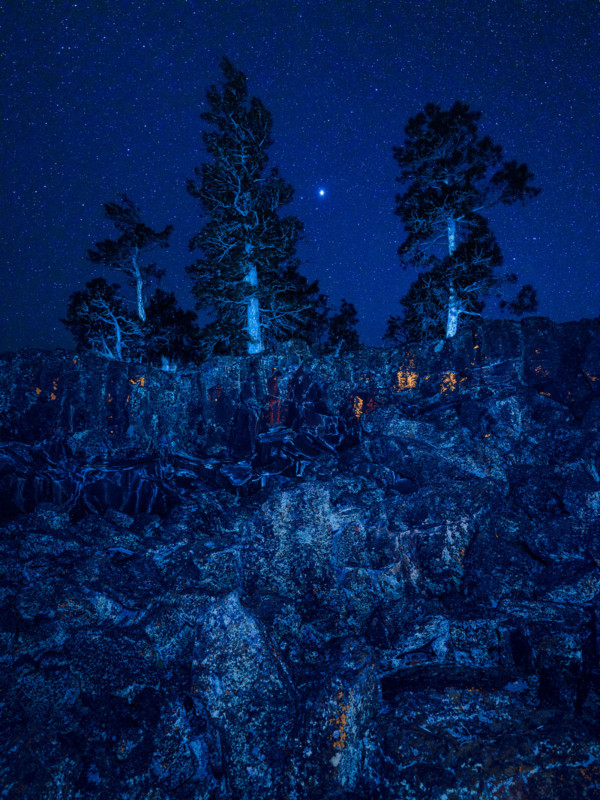 For the past 10 years, Cobb has been capturing the experiences of solitude in the wilderness of the American West, but now with the use of UV light, he is capturing some new perspectives of the region.
I have a different way to see the world. I've been exploring these wild areas with a UV lamp and learned what fluoresces. Cobb says that he feels like he can reach out to the vegetation and rocks around him and get some kind of reaction.
The ghostly and eerie effect mystifies and intrigues him, while simultaneously encouraging his nocturnal practice of traveling to and discovering terrains that could be reimagined with UV light.
"Over the years, I've become more and more of a nocturnal photographer who uses artificial light as a way of controlling the scenes I'm trying to create. Working in darkness has given me the ability to experiment more and experience an even deeper sense of isolation in remote places," he says.
Cobb's vision can be difficult to achieve.
"My biggest challenge was to find a way to capture this strange phenomenon in my own voice. Combining long exposures of visible light using LED tube lights with a high-powered UV flashlight started allowing me to give shape to this alternate world I was experiencing late at night in the middle of nowhere."
Becoming a nocturnal animal can take its toll, and Cobb continues to navigate the physical and even spiritual aspects of his presence in the wilderness. The biggest problem for me has been sleep deprivation. I'm out until 3:00 or 4:00 in the morning, night after night. My sleeping arrangements include a car or a tent. I wake up at dawn to go back to work. Cobb states that the nocturnal world is even more strange when one hasn't had enough sleep.
"I've always struggled to describe my relationship with the wilderness," he continues. To be truthful, my presence in these areas often feels like an inconvenience.
Despite spending so much time outside over the years, I have never been completely at ease out there.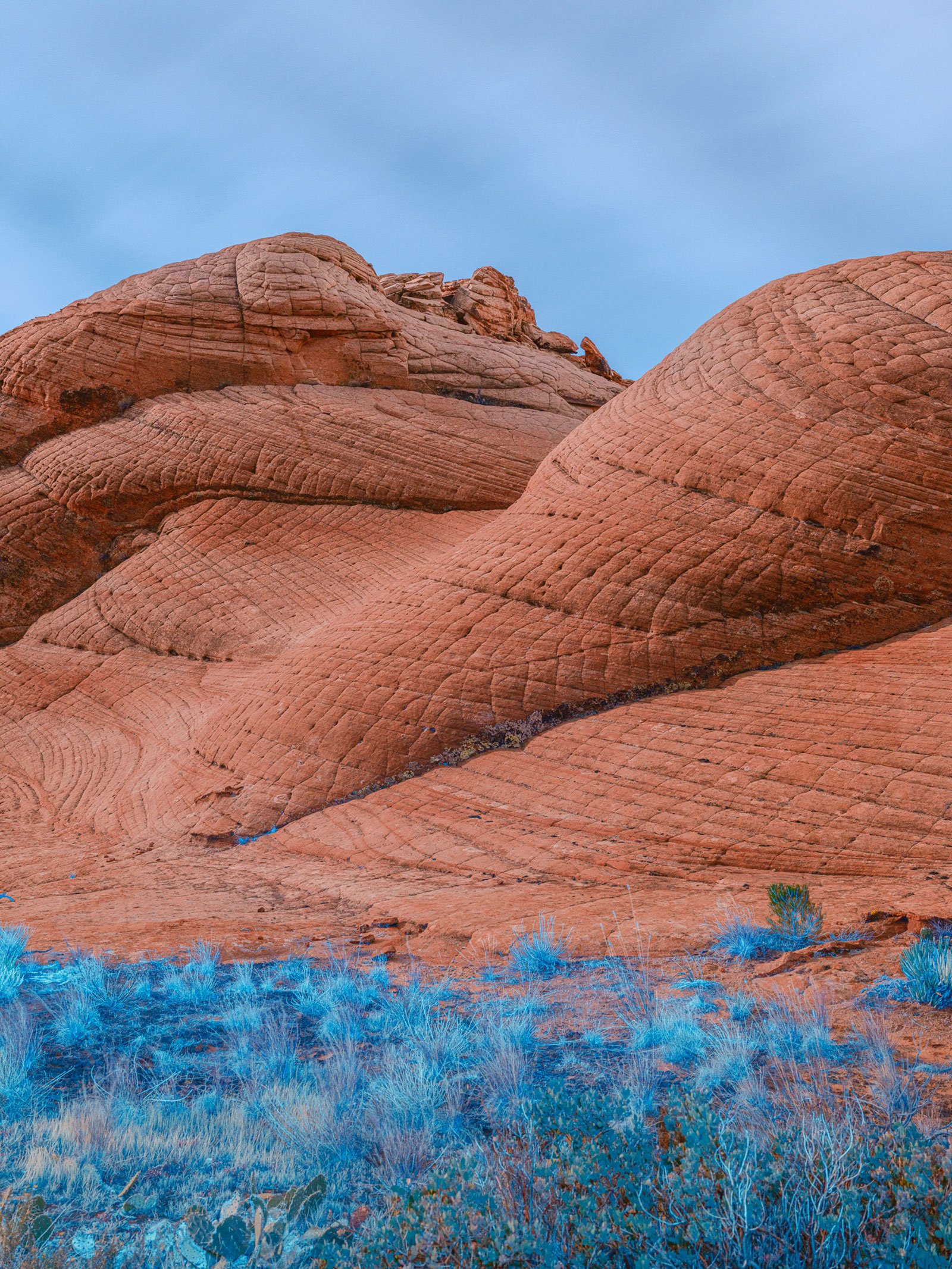 The moods of each photo in the series seem to tell a story, or simply set the imagination adrift. Some appear as if looking through the eyes of a nocturnal animal, while other shots appear akin to the vibrant, retro-like snapshots of science fiction novel covers. There is also a subtle sense of movement to Cobbs shots, from glowing fungi that could pulsate, cracked boulders that resemble hatching alien eggs, to dry hills that pop with color, heat waves, and luminosity — it's all rhythmic and hypnotic.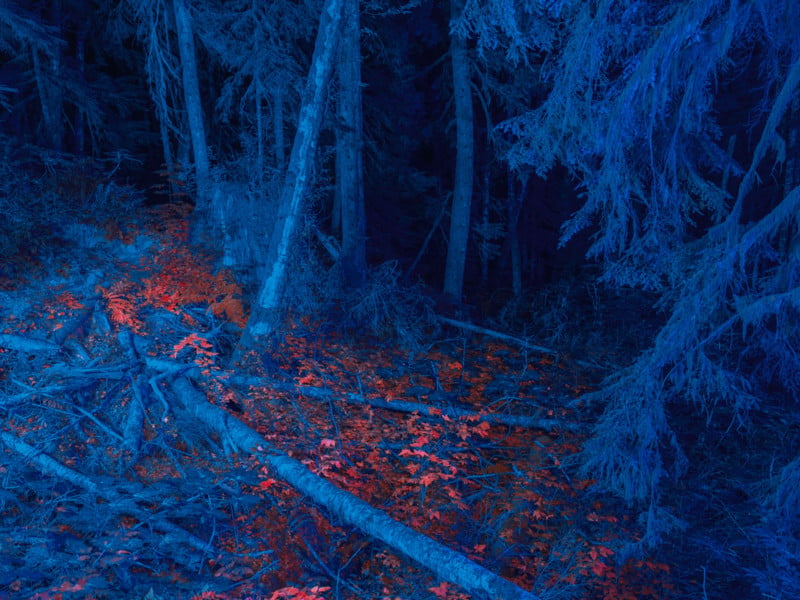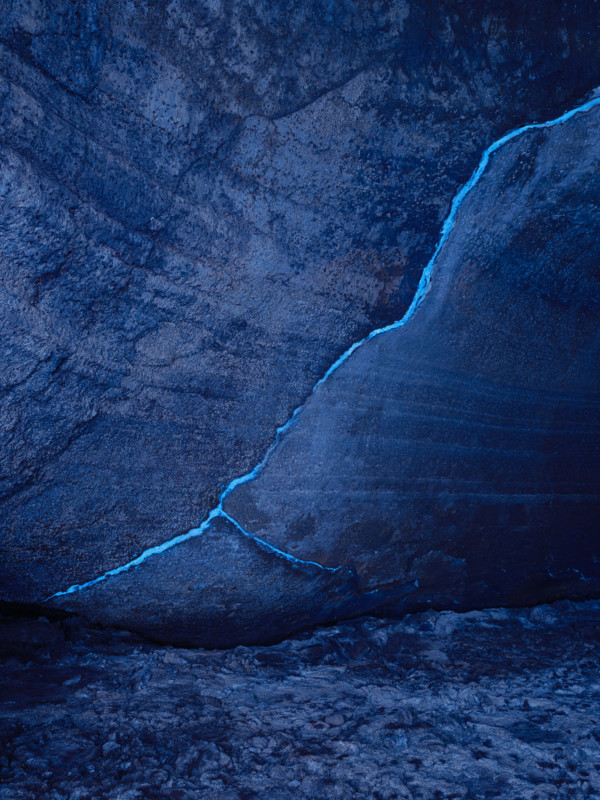 Looking to the future, and due to the positive feedback of his shared work online, Cobb is shifting his life to allow more time for photography.
"I am grateful for the chance to do what I love, and have it resonate to people with similar relationships to the outside world."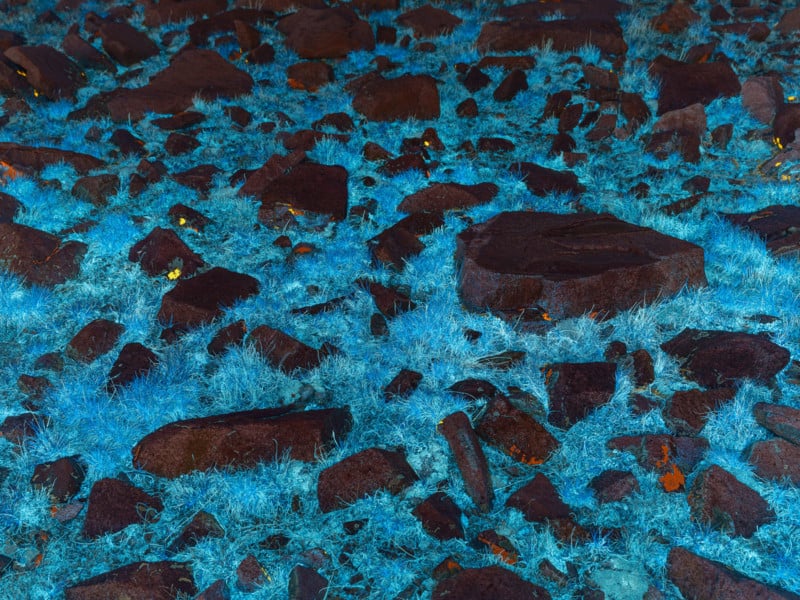 For more from Cobb, make sure to visit his website
---
Image credits: All photos by Cody Cobb