Dell has announced its 2022 revision of the XPS 13 Laptop along with a revamped XPS 13 two-in-one that has a new magnetic folio and stylus, similar to the Microsoft Surface laptops.
The XPS 13 Laptop
The ultra-portable XPS 13 has been redesigned to be slimmer and more power-efficient. It is 13. 9mm thick, weighs just 2. 59 pounds, and is now running 9-watt 12th-gen Intel processors.
This is an upgrade from its predecessor's 14. 8mm thickness, 2. 64-pound weight, and a 15-watt 11th-gen chip. Dell also crafted a motherboard that is 1. 8 times smaller than last year's model and is the most compact motherboard the Texas-based company has ever created.
It no longer requires two fans like the 2021 version and is down to a single fan to cool the entire system. Although the fan may be louder when it is running at maximum speed, Dell claims that overall, the system will run quieter.
That extra internal space means a larger speaker is now part of the package as well as a bigger battery that gives 12 hours of life.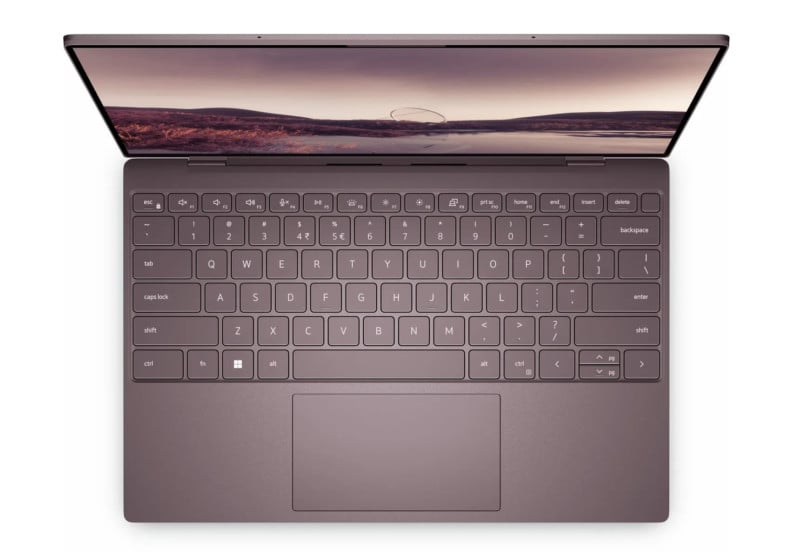 The 720p webcam has also seen an update with the infared and RGB sensors being separated, the company says this will make the subject look better in low light.
The new XPS 13 is available from today with prices starting at $999 with Windows 11 or $949 with Ubuntu.
The XPS 13 2-in-1
Dell's XPS 13 2-in-1 is getting a total overhaul with the company revealing a new design making it far more of a tablet.
The previous model came with a reversible hinge but the 2022 version comes with an XPS Folio keyboard case that magnetically connects to the XPS 13 2-in-1 allowing users to switch it between a laptop and a standalone tablet.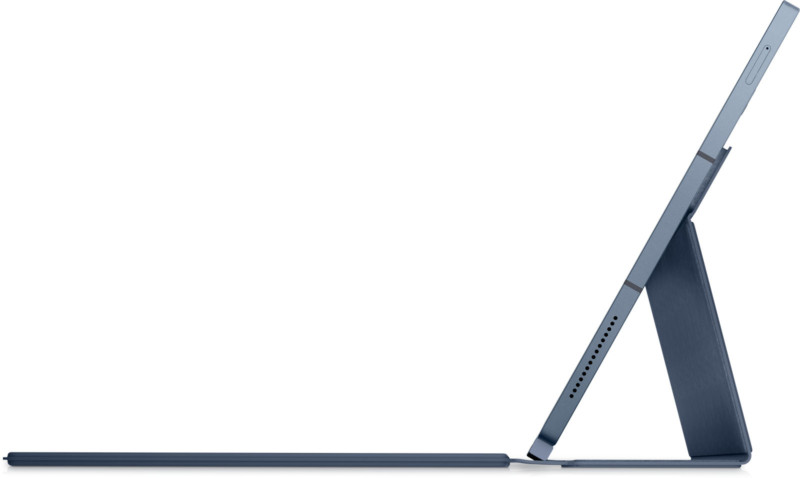 The XPS Folio has three angles: 100-degrees, 112. 5-degrees, and 125-degrees, and users get a magnetic stylus that has a battery life of 50 days. Both the stylus and folio will be available separately.
It is Dell's first PC with built-in 5G, it has a 13-inch screen, and is powered by 12th-gen Intel chips. The rear-facing camera is an 11-megapixel 4K webcam while the front-facing webcam is five-megapixels for 1080p capture.
The screen is a 13-inch 3:2 2880 x 1920 panel that is rated at 500 nits of brightness and supports DisplayHDR 400. There are just two Thunderbolt 4 ports available that support DisplayPort and Power Delivery. There is no headphone jack, but the product will be shipped with a USB-C to USB-A adapter and a USB-C to 3. 5mm headset adapter.
The XPS 13 2-in-1 will be launched this summer but as of yet, there is no exact release date.