Digital colorist Marina Amaral can spend anywhere from three hours to three weeks breathing new life into old black and white photographs.
Amaral's latest project, A Woman's World: 1850-1960, focuses on extraordinary women that played eminent roles throughout the late 19th and early 20th centuries.
Portraits of Marilyn Monroe are given a new perspective alongside American birth control activist Margaret Sanger.
Other notable figures include pioneering researcher Marie Curie and American tennis player Althea Gibson, one of the first Black athletes to cross the color line of international tennis and the first African American to win a Grand Slam title.
Amaral, who has released two prior colorization books, The Colour of Time and The World Aflame, tells PetaPixel that she "couldn't fit enough women" in the two previous books.
"The big moments in history are usually told from a male-centered perspective, and although we tried to run from that as much as we could, we still could not do enough," she explains.
"It's also curious to notice that there are not as many photographs of women in the archives as there are of men. It could totally be a personal impression, but I can't even remember how many times we stumbled upon this problem.
"We had to drop and replace names or topics several times in the past only because we couldn't find photos of those women that we wanted to mention to illustrate.
"That happened in this book too, which made the process even harder. But I'm proud of what we've achieved. And I'm honored to have a platform through which we can highlight so many stories of so many brilliant, interesting and powerful women — including some that have been massively overlooked until now."
Amaral uses Photoshop for the colorization process and says that while there are a lot of portraits in the new book, it was the protest pictures that took the most time.
"There are just so many details: tiny faces, tiny heads, tiny hats. I think I spent almost two weeks in total working on them," explains Amaral.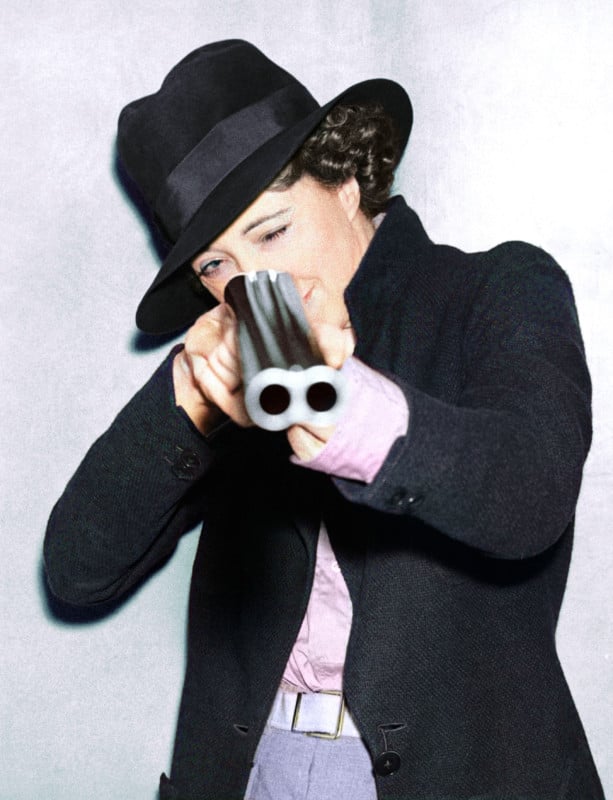 Color Controversy
The colorization process has been popular for a number of years and artificial intelligence (AI) programs are now making it ever easier to colorize grayscale images in an instant.
Howevert, some historians have expressed displeasure at the practice of colorization. In 2020, some prominent historians spoke out against it and called for it to stop.
A Woman's World: 1850-1960 is available to purchase now from most book stores.