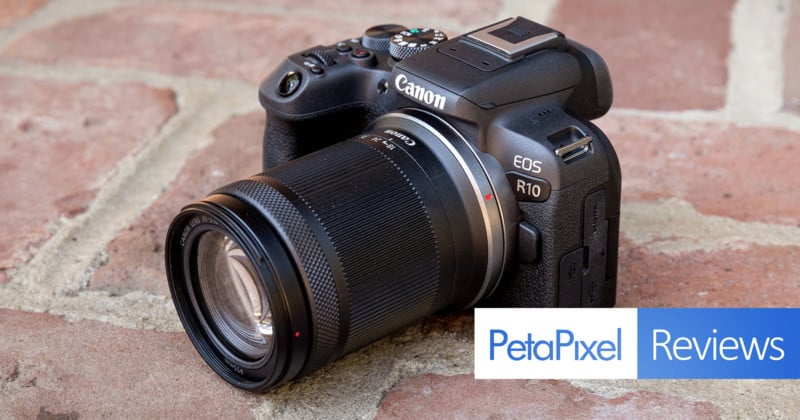 The Canon EOS R10 is tiny but mighty, sporting an advanced autofocus system, the ability to shoot 15 frames per second with its mechanical shutter, and a full-body APS-C experience.
Canon released both the EOS R10 and EOS R7 at the same time in May. The EOS R7 rightly had expectations to meet as it's the higher-end model, and people have really enjoyed the 80D, 90D, and 7D series cameras it basically replaces. The other camera, the EOS R10, replaces the lower-end Rebel DSLRs, and while it's always great to see incremental improvements in this realm, I don't think anyone expected Canon to go in this hard.
Build Quality
The Canon EOS R10 takes on a compact form factor while still clearly is meant to be comfortable in the hand. It is 4. 82 inches wide (122. 5 millimeters) by 3. 46 inches tall (87. 8 millimeters) and 3. 28 inches in depth at the grip (83. 4 millimeters). A good grip is important as it can greatly affect the experience of using the camera.
The shape and depth of the camera are excellent, however, for me, it would be a bit more taller. Also, there should have been more clearance between lens and grip for better handling. A grip extension, such as the EOS RP one would be a solution to both problems. It would increase the height and allow me to angle my fingers better so that I don't need a wider gap.
With the battery and memory card in the camera, the EOS R10 weighs about 15 ounces (429 grams). The EOS R is very lightweight, and can feel cheap. It feels great in the hands and the texture of the rubber throughout makes it feel high-quality. Someone at Canon certainly understands user experience priorities when there are only limited things that are achievable at the $980 price.
The layout features a nice slanted shutter button typical of Canon cameras, a front and rear dial for controlling a couple of different methods of exposure, multi-controller joystick control for moving focus points quickly, and a user-programmable four-way D-pad. There's a dedicated AF/MF switch on the front with another programmable button.
Both the LP-E17 battery and single UHS-II SD memory card slot are housed through a door at the bottom of the camera. Unlike every other EOS R-series camera, the battery door feels relatively cheap and doesn't have a spring hinge that keeps the door open when unlocked and instead just flaps around. There is no attempt made whatsoever to weatherproof this entry either, so I needed to be careful about where I set the camera down.
One thing missing from this design is a third wheel for completing all three aspects of direct exposure control: shutter speed, aperture, and ISO. Instead of a third dial, we do get a D-pad that offers more customization options, so at least there is a somewhat of a trade-off.
I say somewhat because button customization with any Canon camera is frustrating with artificially limited options, but it's even worse with the EOS R10. One example is "register/recall" shooting function, which Canon cameras call an essential customization. This allows me to hold the button and select from a variety of settings, then instantly change to something I have pre-programmed.
Using slow shutter speeds for still subjects, but then suddenly you get fast action. This custom button will nab that fleeting moment by switching to a fast shutter speed and perhaps auto ISO rather than full manual. You'll find it on the $500 more expensive EOS R7, but not here. It's not like the potential buyers of this camera would even learn that difference through any of Canon's marketing, so what in the world is the point in arbitrarily punishing owners with greater limitations on customizations?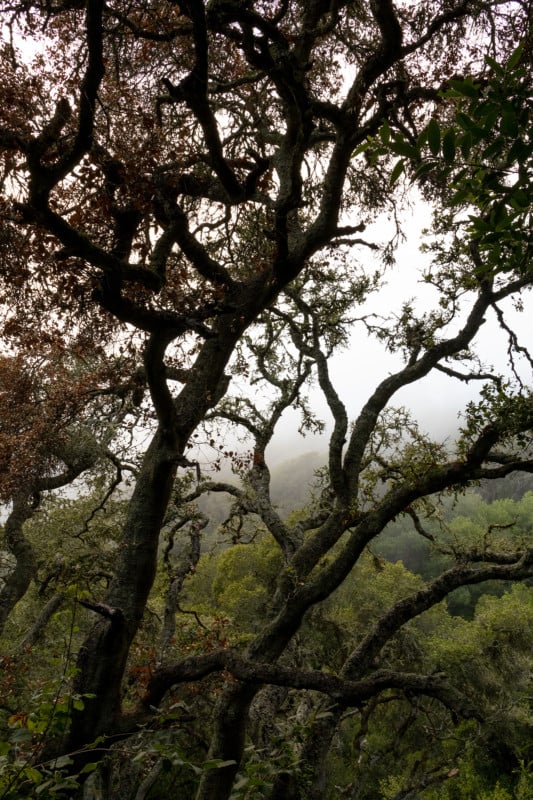 Image Quality
The Canon EOS R10 uses a newly-developed 24. 2-megapixel APS-C sensor and the DIGIC X image processor. This model does not have in-body image stability. Additional stabilization will need to be provided by the lens. Canon will include "IS" at the end of the name of the lens for reference.
Through using the R10 over a longer period of time, I find that ISO sensitivity is nearly the only thing that really needs to be kept in check. It reminds me of when I owned the 7D Mark II, and anything over ISO 800 was going to fall apart. The ISO setting can affect the quality of the images. This depends on the subject and the importance of fine details. Although there are many positive aspects to this camera, it isn't great at shooting in soft light.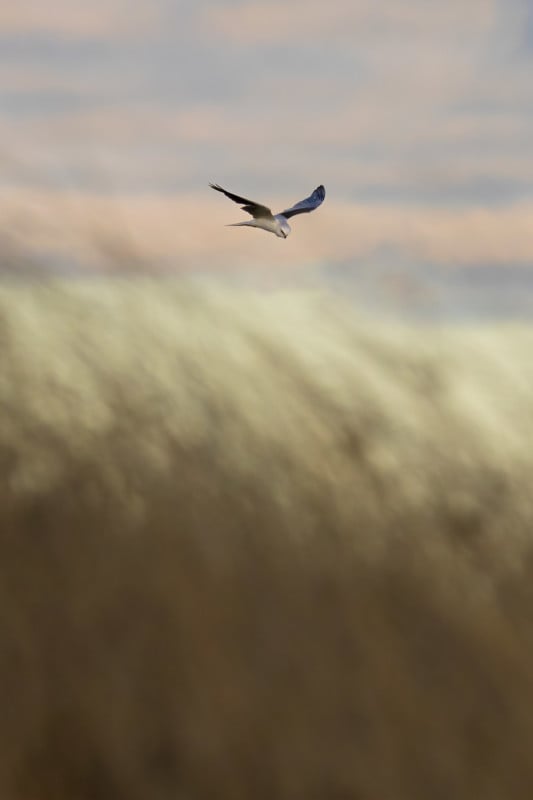 The dynamic range of the sensor is quite good at preserving data in the shadows but didn't seem to be as good at bringing back highlights. While the example below is very heavy-handed, it does show a lot of texture being brought out of the very dark areas. Although some highlights were not fully recoverable it did not create a blocky mess.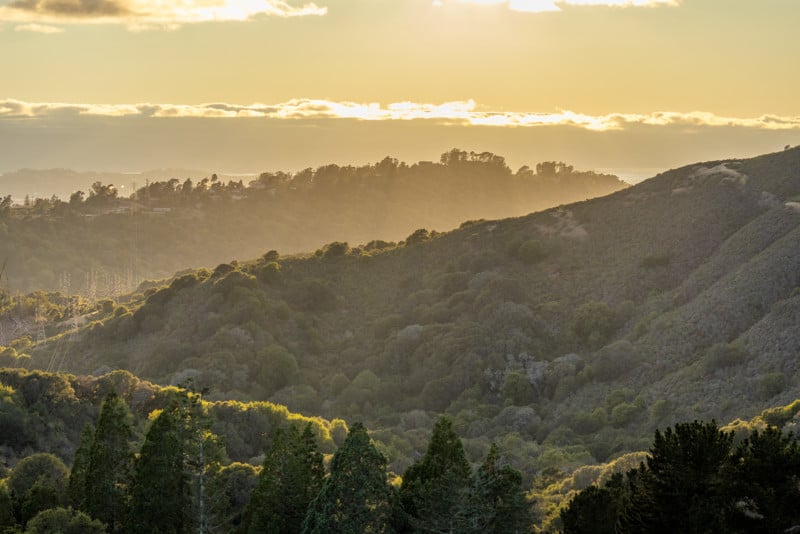 This camera can do 15 frames per second using the mechanical shutter, which far exceeds what others have done in this price range. Canon's efforts are greatly appreciated for subjects such as small birds, which can be twitching and on the move constantly. The camera can also do 23 frames per second with the electronic shutter, but because this is not a stacked sensor, there is a pronounced rolling shutter effect with fast-moving action.
Autofocus
The autofocus of the EOS R10 is one of the things I enjoyed the most. It has Canon's Dual Pixel CMOS II AF system with 651 phase-detection points. Canon claims that it has inherited its smarts from the $6,000 EOS R3 but not necessarily the speed as it does not have a backside-illuminated stacked sensor. The sensor can recognize subjects from humans and animals, including birds and other vehicles. It also has incredible subject recognition capabilities.
I found the reliability of acquisition punching well above its class. There have been a number of times when I see a bird or a dog obscured behind something else, and I don't anticipate the camera having clear enough identification of the subject, yet it still manages to figure it out and place a focus tracking box around the eye. On the flip side, trying so hard to find subjects in the frame can bring out false positives once in a while. For this, I can temporarily disable the subject tracking, manually choose a tracking point either with the multi-controller or by tapping on the screen, and follow a subject that way.
The autofocus settings are robust for an enthusiast camera. There are six pages of menu settings just for autofocus, including ways to modify its behavior in all sorts of different scenarios. You can even choose how big or small the focus area should be.
Battery Life
The LP-E17 battery is a smaller size and is used in the Canon Rebel series and EOS RP. One battery usually lasts me a few hours and I get several sessions of good photography. This mirrorless camera is much smaller than expected and delivers better performance. For video, it was tested to record around 50 minutes of 4K 30p footage before depleting.
One thing that I find confusing is how the camera reports battery life. The camera reports three bars for full battery life, but after draining the first bar the icon will blink red and show one remaining bar. There are only two levels of battery life before reaching the third, and it is very near dead. We cannot see the remaining battery percentage anywhere on the camera. Not even the battery information menu.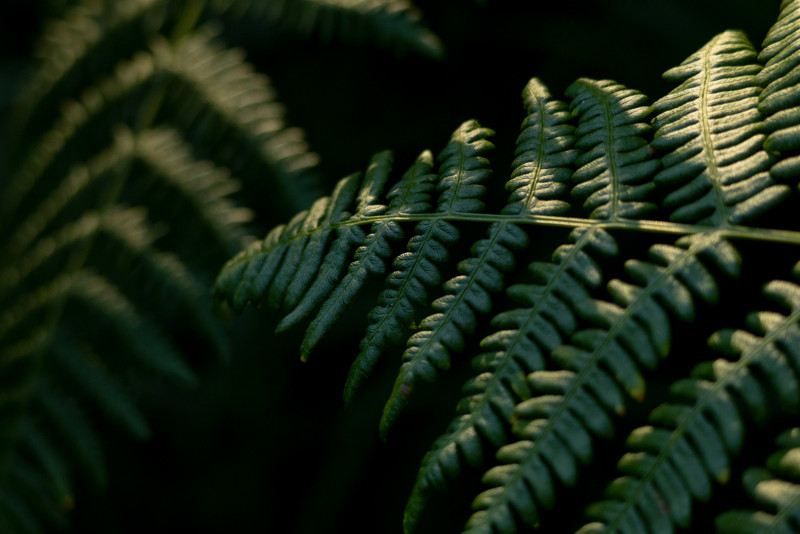 Come for the Price, Stay for the Speed
The Canon EOS R10 is a camera that bargains. Sometimes it sways heavily in favor of its user, but sometimes it sways in favor of saving on production costs to keep the price low. As a wildlife photographer, my personal favorite aspects of this camera are its intelligent autofocusing system which performs better than some cameras that cost thousands more, and the 15 frames per second continuous shooting with no drawbacks. That being said, there are so many other aspects about the camera that it does just as good or better than we typically see around $1,000 that I would essentially need to just recite the specs sheet to show all there is to like.
On the flip side, there's no in-body image stabilization, the handling is a little bit cramped, the electronic shutter may be better off ignored for action, and there are some hiccups in the usability like limited custom button options and the lack of a third dial for direct control over the exposure triangle. But a lot of the downsides don't have as much impact when I consider all the aforementioned positives that come for $980.
Are There Alternatives?
Alongside the EOS R10, Canon also released the EOS R7, which is another APS-C camera that costs $500 more. The camera's body is slightly larger than the EOS R and requires a larger battery. It also has two UHS-II SD card slots instead of one, features in-body image stabilization, a faster maximum shutter speed, improved low-light autofocus, a higher resolution viewfinder and rear LCD screen, better video options, and a fair bit of weather sealing. The R10 is a perfectly fine camera, but with the R7, it will be a longer length of time before you will run into walls of limitations.
Should You Buy It?
Yes. The Canon EOS R10 greatly elevates the standard for APS-C cameras in this price range.