Arca-Swiss has announced a new series of high-end geared tripod heads it calls the clicPan series which the company characterizes as essential for creating quality panoramic images.
Some photographers may be shocked to learn that Arca Swiss is actually a company, and not just an tripod mounting system. It is, and while Arca-Swiss's U.S.-based website is still under construction, it has announced three new products in support of photographers.
The new series includes the C1 Cube cp, the Core 75 Leveler cp, and the monoball p1+ cp. Arca-Swiss states that all have a variable interval-rotator under the top-panning quick release. This provides a multi-functional solution that can be used for many photography skill levels.
First, as mentioned, the heads are particularly adept for panoramic photography. New clicPan heads allow you to switch between free panning for single-image capture and adjust to the Arca Swiss "clicPan" mode. In that mode, the top panning design of the heads allows it to perform perfectly level pans without needing to adjust a tripod's legs even when working on uneven terrain.
The "clicPan" name is linked to the operation. The heads' adjustment rings turn in either direction and when rotated, it will stop at each setting position (which can be chosen by the photographer). Once a setting is chosen, the camera will pan in equal increments, providing a tactile and audible "click" stop at each interval. Photographers can then pan the camera to the next detent and stop, let any vibration settle, and then shoot and move to the next stop. At each interval, a "click" can be heard and felt.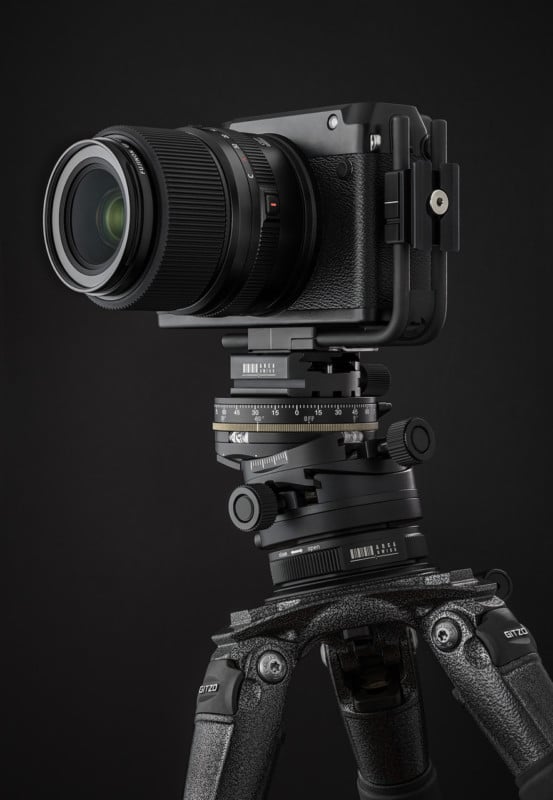 The company says that with the new clicPan system, photographers can reliably shoot single-row panoramas without any extra gear. The
Arca Swiss tripod heads have a reputation for being extremely precise. These new heads don't disappoint. According to the company, all three of its new heads can handle large-weight telephoto lenses and medium or large-format cameras. The Core 75 Leveler cp and monoball p1+ cp provide a load capacity
of 66 pounds while the C1 Cube cp provides a load capacity of 88 pounds.
The C1 Cube and monoball p1+ cp also have a friction dial that Arca-Swiss says offers greater control over those heavier loads, but also less tension with lighter loads. The company says this level of choice provides added stability and improved handling when it comes to fine adjustments.
Arca Swiss tripod heads have been historically expensive. All three heads have three configurations and pricing. The C1 Cube cp starts at $1,766, the Core 75 Leveler cp at $1,153, and the monoball p1+ cp at $837. According to the company, all three items are available immediately and in stock.