Aputure has announced the $199 MT Pro Pixel RGBWW Mini Tube light, what it calls the first-ever one-foot-long full-color mini LED tube.
Briefly showcased during NAB 2022, the new 7. 5-watt LED is housed in a one-foot tube with an industry-leading density of 36 ultra-fine RGBWW LED pixels and, according to the company, "produces incredibly smooth pixel chases and effects with the ability to transition between pixels at high speeds, making it practically impossible to distinguish between individual pixels with the naked eye."
The light was designed as a "catch-all" for all levels of photographers and filmmakers to be used as an on-camera fill light, hidden accent light, and fits within the "Mini" series of products from the company that is built to fit into compact spaces with professional CRMX connectivity and professional pixel control. Tube lights are a small market but many creatives find them useful for adding color and fill to scenes.
The MT Pro boasts a wide CCT range of 2,000K to 10,000K with a full green-magenta adjustment, a CRI of 95, TLCI of 98, SSI (D56) of 73 and SSI (Tungsten) of 84. The led is also equipped with 9 built-in System FX (that include Color Fade, Color Cycle, One Pixel Chase, TwoPixel Chase, Three Pixel Chase, Rainbow, and Pixel Fire), and with the proprietary RGBWW Led chips the MT pro can reproduce over 90% of the REC. 202 Color Space, giving users an incredible amount of customization, control, and precision to their lighting.
The small LED's have magnets and a built-in 15. 5Wh lithium-polymer battery (capable of approximately two hours of use per charge) to allow users to easily hide it on set and can be controlled remotely using the LumenRadio CRMX or direct Sidus Link App Control. Alternatively, the light can be charged in about two hours using the USB-C port on the end of the tube and can be used while connected without damaging the life of the battery. On the end of the tube, you will find the on/off switch as well as the USB-C charger port.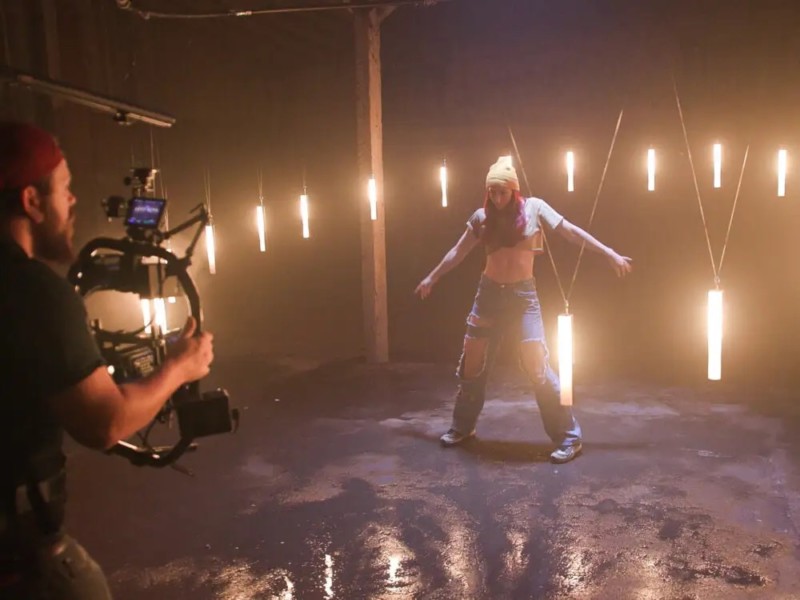 The MT Pro has multiple mount points including a 1/4 20-inch tap on the end and bottom of the tube, and the base of the light contains two "strong" magnets that can hold the light in place when mounted vertically. You can use the buttons to access settings on the mini LED screen at the back of your light.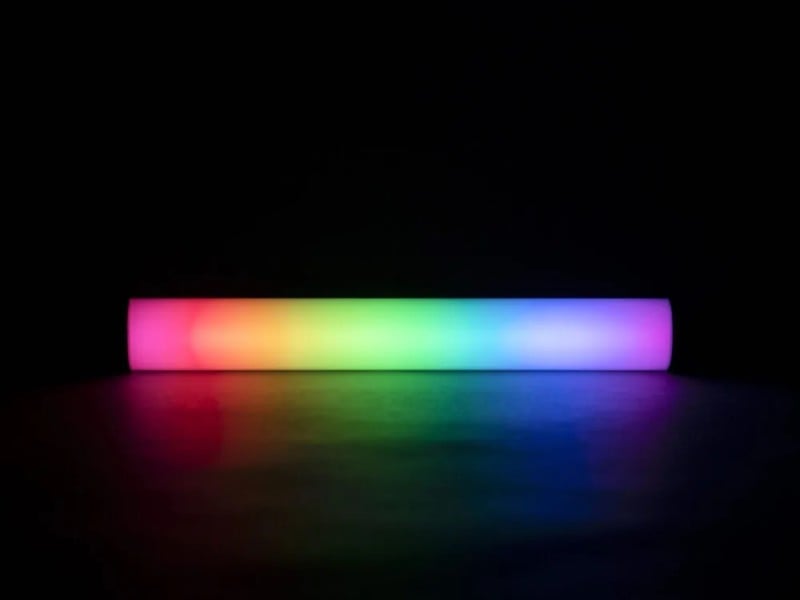 While the lights appear bright, at 7. 5 watts, the MT Pro is not meant to replace any larger and brighter key lights and LEDs. It is best to use the system in low lighting situations, where colors and accents will stand out more.
The Aputure MT Pro is available to order for $199.