A new app for the iPhone could save users hundreds of dollars by letting them remotely pull focus, with LIDAR, using an iPhone 12 or above. The app is called Focus Puller, and it is aimed at Blackmagic users on a budget.
Focus Puller mimics many of the features found in the DJI LIDAR Rangefinder, but without the $600 plus price tag, and doesn't require the DJI Ronin RS3 Gimbal for support. A Blackmagic camera and an affordable magic arm are all that's required to use Focus Puller.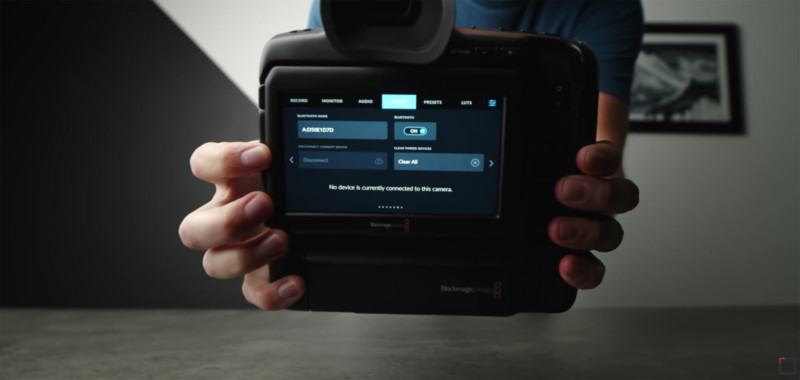 The app connects to Blackmagic cameras via Bluetooth and provides remote focus pulling on lenses that support electronic autofocus. Users need to drill down into the Blackmagic setup menu, and on the second to last page, there is a Bluetooth auto-connect option to turn on. Users then receive a code to input into the app, which connects the phone to the camera.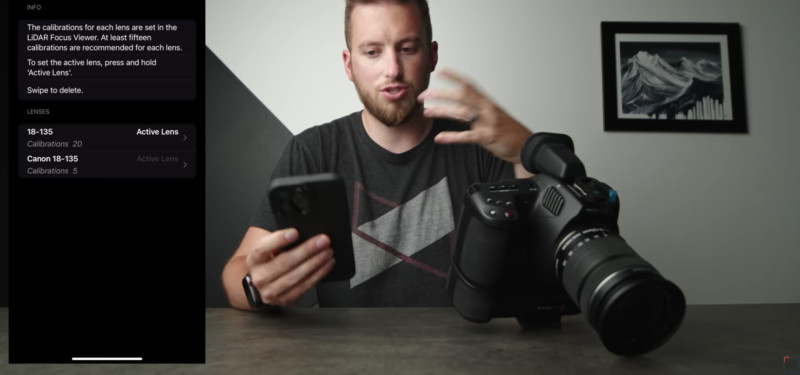 Once connected, the app can control the manual focus at a range of up to thirty feet using the iPhone. The app also sets markers, so that the camera will rack focus from one distance to the next. Although the feature works very smoothly, it cannot be adjusted in speed. It is therefore quite fast and does not require any manual adjustment. It works and Tobin claims there's no latency.
The real benefit of Focus Puller, however, is that the app can send the iPhone's LIDAR data to the Blackmagic camera and manage to focus in 3D space. Much like with the DJI LIDAR Rangefinder. The use of a magic arm and a smartphone mount is necessary to physically align the phone with the lens being used, and then it must be calibrated to manage the LIDAR distance data. Users can try a calibration from the camera's cold shoe, and eliminate the arm, but the distance will be a few inches off, which could affect the focus pull.
The calibration routine requires an initial 15-step process to teach the camera where points are in 3D space. Users know that the LIDAR option is calibrated when a focusing dot in the middle of the image turns green, which shows the camera is using the LIDAR data properly.
This can be a tedious and "super nerdy" process that is far more involved than the two-point procedure on the DJI LIDAR Rangefinder. The magic arm setup can also be a bit "janky," as it can move around while the camera moves. Tobin claims it is capable of focusing budget-oriented racks using LIDAR.
The IOS App Store app can be downloaded for free. Users can experiment with calibrating the camera and lenses, and test the focus pulling for themselves. But once the user desires to record using the data, there is a $12 fee to unlock it.
---
Image credits: All photos by Michael Tobin.