Looking to evoke feelings of calmness and peace through photography, Lazar Gintchin created a collection of abstract ocean and seascapes focused on simplicity, movement, and softness.
Simplicity has its beauty
Gintchin is fond of capturing grand and picturesque landscapes in landscape photography. This was evident during his visit to the Faroe Islands. He took a different route for the "Ocean Abstracts", his most recent collection.
"It really started by seeing a photograph online which just sparked my curiosity," Gintchin tells PetaPixel. "I wasn't that impressed with it but liked it enough to get curious. Once I started experimenting with my camera out on the shore, I became very attracted to the simplicity of the abstract beauty of the ocean."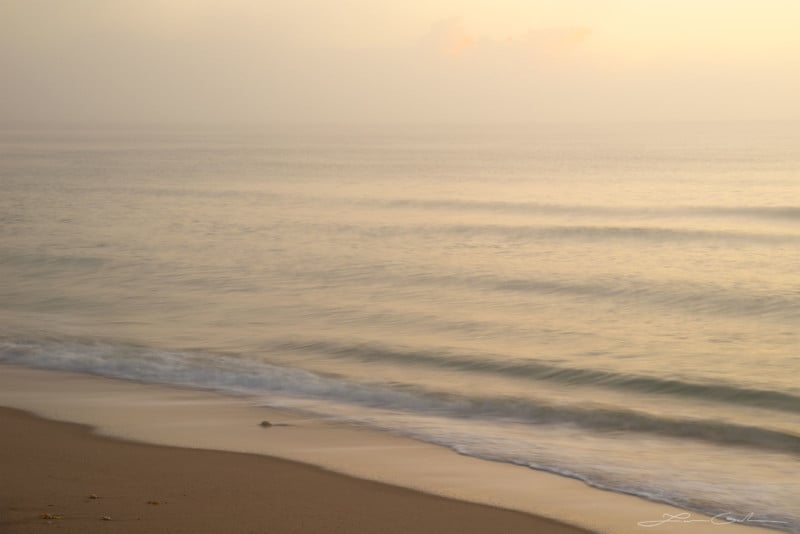 Gintchin admits that landscape photographers often look for "that amazing scenery that takes our breath away," but through this work, he found a different type of beauty in the simplicity of calm water scenes and pastel tones.
" I learned that simple pictures of water and clouds can convey many moods and emotions. "I was excited to try something new and just had fun with it."
No Rules for Creative Experimentation
It took Gintchin two separate multi-day trips along the southeast shores of Florida to complete his project over a period of around six months. Unlike his other nature photography work, "Ocean Abstracts" was more about creative experimentation without any self-imposed rules.
" I took advantage of low lighting and moving water," Gintchin said. "I used overcast skies. I captured the color of water, clouds, and sky, and looked for compositions that encapsulate all of them."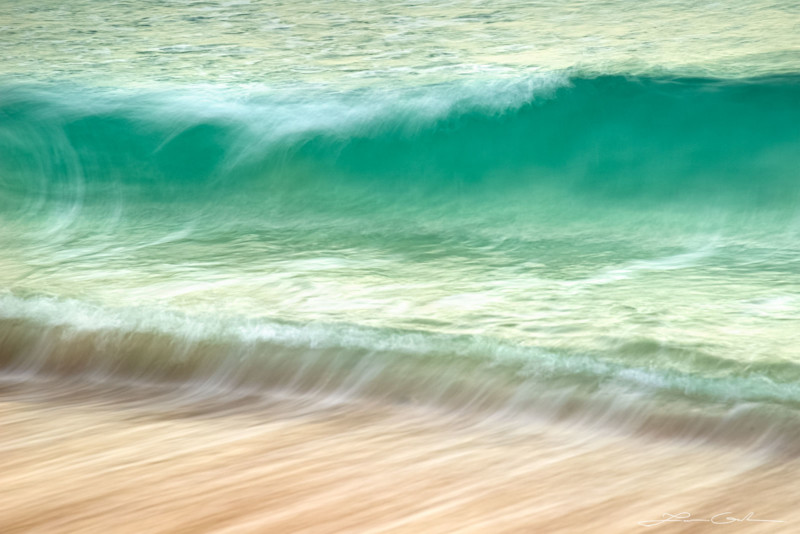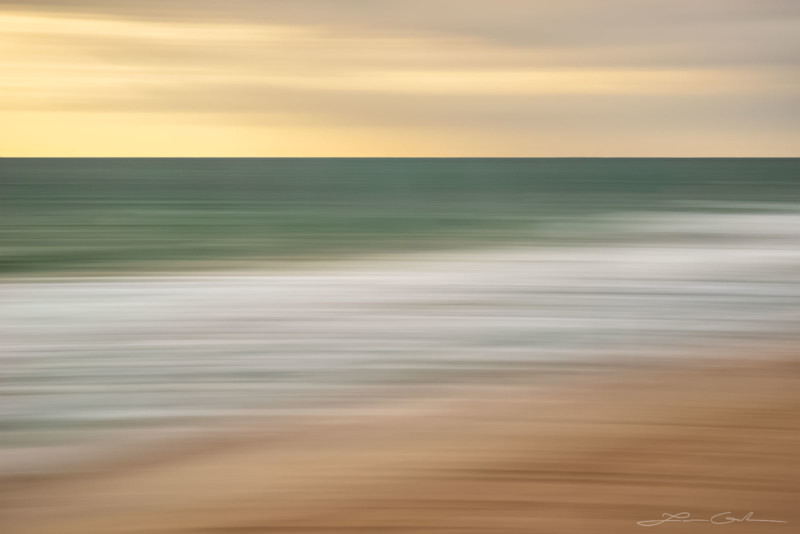 "I was also drawn to the ocean waves, both big and small, and photographed their beauty," he continues. "It was actually very refreshing in a sense, to shoot without particular photographic aspects in mind, but to just allow the creativity and experimentation to flow on the spot."
He shot using a variety of camera settings and light conditions, freeing his photography of any "rules" because, in his view, abstract ocean photography can be expressed in many different ways.
Gintchin's work may at one time be an intimate scene captured as a close-up or perhaps a long exposure to achieve soft water movement. He also sometimes used movement or combinations of both.
I did lots of experimentation in light, composition and movement without following a particular formula," he said.
More of Gintchin's work can be found on his website and Instagram.
---
Image credits: Photos by Lazar Gintchin.